Building Code Violations Could Lead to Serious Injuries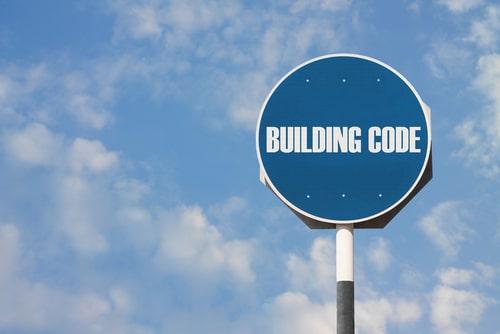 Recently, people throughout the United States were horrified by the collapse of a 12-story condo building in Miami, Florida. The 40-year-old building had shown signs of deterioration due to the salty climate and regular storms in the area, but its owners had not taken action to perform repairs or address the risks of a collapse. The rubble of the building is still being searched for survivors, but at least 54 people have been confirmed dead, and it is likely that the death toll will be over 100.
This disaster demonstrates the importance of following building codes and ensuring that a structure is safe for its occupants. Unfortunately, far too many building owners, including many in the Chicago area, fail to regularly inspect their buildings and perform repairs to ensure that they are in compliance with safety regulations. When people are injured because of the negligence of a building's owner, they may be able to pursue a premises liability lawsuit and recover compensation for their injuries and damages.
Injuries Due to Building Code Violations
There are many ways that failure to follow building codes can threaten people's safety, including:
Damaged balconies or railings - A collapsing balcony or a broken railing can lead to fall injuries. Depending on the height from which this type of fall occurs, a person may suffer severe injuries or wrongful death.
Dangerous stairs - Stairwells with damaged steps, missing or broken railings, or a lack of proper lighting can be dangerous, and people can suffer serious fall injuries.
Defective wiring - If electrical wiring is not up to code, or if appliances are not installed properly, people may suffer electrocution injuries. Faulty wiring can also cause fires, which can lead to burn injuries, smoke inhalation, and significant property damage.
Faulty plumbing - If water or sewer pipes in a building are not regularly inspected, they may break, leading to significant flooding and extensive property damage, as well as health issues related to mold or mildew.
Broken elevators or escalators - If this machinery is not maintained correctly, it may break down. Stuck or collapsing elevators may cause harm to their occupants, and a person's hands, clothing, or other objects may become entangled in a defective escalator, leading to severe injuries such as amputation.
Inadequate lighting - A lack of visibility in a building's hallways, stairwells, parking lots, or other areas may lead to slip and fall or trip and fall injuries, as well as security issues that may result in a person being the victim of a violent crime.
Contact Our Chicago Premises Liability Lawyers
If you have been injured because of safety issues related to building code violations, Winters Salzetta O'Brien & Richardson, LLC can investigate the circumstances of your injury, identify any violations by a building's owner, and help you take steps to receive the compensation you need and deserve. Contact our Cook County premises liability attorneys at t 312-236-6324 to set up your free consultation today.
Sources:
https://www.nbcnews.com/news/us-news/florida-building-collapse-reveals-shortcomings-systems-protect-residents-experts-say-n1272752
https://www.cnn.com/2021/07/07/us/miami-dade-building-collapse-wednesday/index.html
https://www.ilga.gov/legislation/ilcs/ilcs3.asp?ActID=2048