Can I Be Injured By Exploding E-Cigarette Batteries?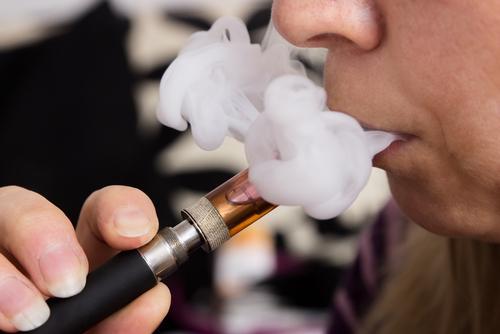 "Vaping" has grown significantly in popularity in recent years, and it is often seen as a safer alternative to smoking traditional cigarettes. However, as more and more people have begun using electronic cigarettes (commonly known as e-cigarettes or vape pens), a large number of people have reported serious injuries from devices that explode or catch fire.
Exploding e-cigarettes can be incredibly dangerous, especially when these incidents occur near someone's face. For example, in one recent case, a Nevada teen's jaw was shattered and several of his teeth were knocked out when his device exploded in his mouth. In another case, a Florida man was killed when a vape pen exploded and sent shrapnel into his brain. Those who are injured by dangerous e-cigarettes should work with a personal injury attorney to determine their options for pursuing compensation.
What Causes E-Cigarette Explosions?
E-cigarettes use high-powered lithium-ion batteries to vaporize a liquid, and these batteries are often unstable, leading them to overheat, catch on fire, or explode. Some of the causes of these incidents include:
Batteries that become overcharged, such as when a device is left plugged in overnight.

Batteries that become wet or damaged.

Batteries that short out due to contact with other metal devices, which can often occur when e-cigarettes or batteries are kept in backpacks or purses.
While some vape pens contain safety features to protect against overheating or overcharging, not all devices provide this type of protection, and e-cigarettes and their batteries can be easily damaged and become dangerous to use.
Due to these dangers, injuries resulting from exploding e-cigarettes have become alarmingly common. Data from the U.S. Consumer Product Safety Commission (CPSC) showed that between 2015 and 2017, more than 2,000 people were treated at hospitals throughout the United States for injuries caused by e-cigarette explosions and burns. In addition to facial injuries that occurred while vaping, people often experienced burns to their hands and fingers, as well as burns to their legs when devices exploded while in their pockets.
Contact Our Cook County Defective Product Lawyers
At Winters Salzetta O'Brien & Richardson, LLC, we understand the harm that serious burn injuries can cause, and we have represented numerous clients in cases that resulted in multi-million dollar verdicts and settlements for people who have been injured by dangerous products. In one notable case, we obtained a $4.6 million verdict for a man who suffered severe burns in a collision when his vehicle caught fire. To learn more about how our Chicago product liability attorneys can help you recover compensation for e-cigarette injuries, contact us at 312-236-6324 and schedule your free consultation today.
Sources:
https://www.today.com/health/e-cigarette-burns-explosions-how-common-are-vape-pen-injuries-t156780
https://www.medpagetoday.com/pulmonology/smoking/75535
https://www.fda.gov/tobacco-products/products-ingredients-components/tips-help-avoid-vape-battery-explosions