Can I Make a Business Interruption Insurance Claim Due to COVID-19?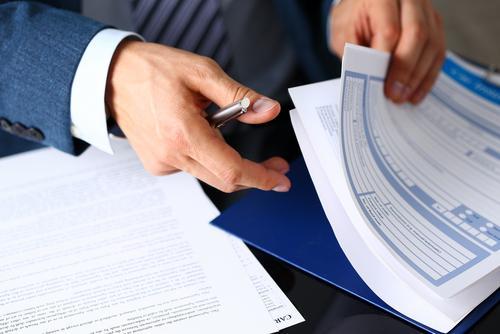 Businesses throughout Illinois and across the United States have been forced to close due to the coronavirus outbreak. Some businesses have been able to receive aid through federal or state programs, while others have come up with creative ways to maintain cash flow during this difficult time, but nearly everyone is struggling to address the negative effects that COVID-19 has had on the economy.
Because of the unexpected closures that have been mandated by stay-at-home orders and other government-imposed requirements, many business owners are looking to determine whether they can be reimbursed for their losses under their business interruption insurance policies. Unfortunately, many insurers have been denying these types of claims. When addressing these denials, businesses will want to work with an attorney who is experienced in litigation involving insurance companies.
Difficulties With Business Interruption Claims
Many businesses' commercial property insurance policies include business interruption coverage that is meant to provide reimbursement for losses that result from an inability to use the property to conduct business. However, whether business closures due to the outbreak of an infectious disease will be covered under these policies is an open question that is still being addressed by many insurers and policyholders. Prior to the coronavirus crisis, these types of claims were relatively rare.
In many cases, business interruption insurance policies provide reimbursement for business losses that occur due to physical damage to property covered under a policy, and this damage must have occurred because of a peril covered in the policy. Some policies may specify whether business closures due to contamination or governmental orders are covered, or they may protect against financial harm to a business because of disruptions in the supply chain. In some cases, policies contain coverage that specifically addresses pandemics or outbreaks of infectious diseases.
In some cases, insurers have denied business interruption claims because they do not involve a direct physical loss of business property. Because coverage can vary significantly depending on the individual policy, a lack of physical damage may not always result in a denial. Business owners should review their policies to determine what types of losses are covered and what types of perils are included or excluded.
Contact Our Chicago Insurance Litigation Attorneys
While many insurers are discouraging business interruption claims related to COVID-19 or claiming that their policies do not provide coverage for losses due to government-mandated business closures, every policyholder deserves to have their claim evaluated properly. At Winters Salzetta O'Brien & Richardson, LLC, our attorneys can review your policy and help you determine whether your losses are covered, and we can help you address the improper denial of a claim by your insurer. Contact our Cook County business insurance litigation lawyers today at 312-236-6324 to arrange a free consultation.
Sources:
https://www.natlawreview.com/article/coronavirus-factors-insurance-industry-to-consider-part-1-business-interruption
https://www.allstate.com/tr/business-insurance/business-interruption-coverage.aspx
https://www.wsj.com/articles/restaurants-vs-insurers-shapes-up-as-main-event-in-d-c-lobbying-fight-11587288600