Can I Pursue Compensation for Medical Malpractice at a VA Hospital?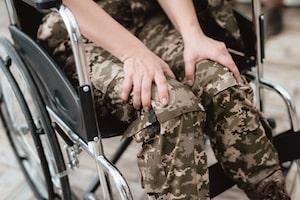 Veterans make huge sacrifices to serve our country, and they deserve to be cared for in the years following their military service. Unfortunately, hospitals operated by the Department of Veterans Affairs often provide substandard care, and veterans may suffer serious injuries because of medical malpractice. In fact, investigations performed in recent years have found that hundreds of veterans have died and thousands more suffered injuries because of medical mistakes by the VA, and in many cases, the VA failed to properly address medical errors or discipline healthcare providers who harmed patients. If you are a veteran who has been injured by medical errors at a VA facility, you should be sure to understand your legal options for pursuing compensation.
Medical Errors at VA Hospitals
Investigations have uncovered a wide variety of medical negligence resulting in injuries to veterans, including:
Surgical errors - In addition to failure to complete surgical procedures correctly, VA surgeons have been found to leave objects inside patients' bodies during surgery, which can cause serious health risks.
Medication errors - Veterans may be harmed by the prescription of improper medications, improper doses, or failure to consider side effects or interactions between multiple medications.
Delayed care - VA hospitals are often plagued by lengthy wait times and delays in providing treatment. Failure to treat conditions such as cancer in a timely manner can be fatal for veterans.
Failure to recognize suicide risks - Many veterans experience conditions such as post-traumatic stress disorder (PTSD), and VA medical staff should be aware of the risks of suicide for these patients. Unfortunately, failure to perform risk assessments, delays in responding to mental health concerns, or failure to prescribe the proper medication has resulted in the deaths of multiple veterans.
Contact a Cook County Medical Malpractice Attorney
At Winters Salzetta O'Brien & Richardson, LLC, we work with veterans to address injuries caused by VA medical negligence, and we have obtained multiple verdicts and settlements for clients in these types of cases, including a $900,000 verdict in a case where a veteran committed suicide after being refused treatment at a VA hospital. In another notable case, we assisted a Vietnam veteran who was injured by errors made during oral surgery, and we secured a $12 million settlement to address his ongoing medical care and disability.
If you have been injured because of medical errors while receiving treatment from the VA, our Chicago medical negligence lawyers can help you obtain the compensation you deserve for your damages. Contact us at 312-236-6324 to schedule your free consultation.
Sources:
https://www.usatoday.com/story/news/2017/10/11/va-conceals-shoddy-care-and-health-workers-mistakes/739852001/
https://freebeacon.com/issues/more-than-500-vets-died-at-va-hospitals-due-to-mistakes-since-2010/