Can I Receive Compensation if I Am Injured While Working on a Boat?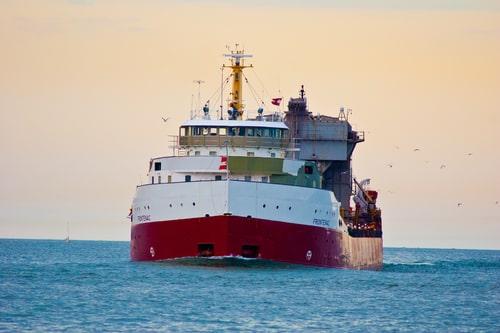 Workers in the United States are usually eligible to receive certain benefits if they are injured while on the job. Workers' compensation will typically cover a person's medical treatment and the loss of income they have experienced due to a workplace injury, and an employee will be eligible for these benefits no matter who was responsible for the injury. However, injury cases can become more complicated for those who work on boats. A different set of laws, known as maritime law or admiralty law, apply in cases involving offshore injuries, and workers who have been injured will want to be sure to work with an attorney who understands the unique legal issues involved in their case.
Receiving Compensation for Maritime Injuries
Even though maritime law usually applies to vessels that operate away from the shores of the United States, there are a large number of people in the Chicago area and throughout the state of Illinois who may be affected by these laws. In addition to shipping on Lake Michigan and throughout the Great Lakes, commercial vessels also regularly operate on the Chicago River, the Des Plaines River, and the Mississippi River, and anyone injured while working on these boats will want to understand their legal options.
The Jones Act is one of the key laws that apply to work-related injuries on boats. Under this law, a "seaman" can pursue a negligence claim against their employer if they were injured or contracted an illness during the course of their work. To be considered a seaman, a person must work on a vessel while it is in navigation, and they must contribute to the function or mission of the vessel. Usually, only members of a boat's crew will be considered seamen. Land-based workers, such as harbor workers or longshoremen, will not be eligible for compensation under the Jones Act; instead, they will typically be able to receive compensation under the Longshore and Harbor Workers Compensation Act (LHWCA).
Under the Jones Act, a seaman who was injured while working has the right to "maintenance and cure," which is similar to the benefits available under workers' compensation laws. Maintenance refers to a seaman's room-and-board expenses on land while recovering from an injury, and cure refers to medical expenses related to the treatment for an injury. A seaman will also be eligible to receive unearned wages that would have been paid throughout the voyage or contract.
The Jones Act also allows a seaman to pursue a lawsuit to recover compensation for an injury that was caused by the negligence of their employer or the owner of the vessel. In these cases, a jury trial may be held, and a seaman may be able to pursue additional types of damages, including loss of past and future wages, loss of quality of life, and pain and suffering. Punitive damages may also be awarded if an employer willfully or wantonly denied maintenance and cure that a seaman was eligible to receive.
Contact a Chicago U.S. Merchant Marine Injury Lawyer
If you have suffered an injury while working on a boat, Winters Salzetta O'Brien & Richardson, LLC can review your case, help you understand your rights, and explain your legal options. Cases involving maritime law can be very complex, but our experienced lawyers can help you take the right steps to pursue all of the forms of compensation you are eligible to receive. Contact our Cook County offshore injury attorneys today at 312-236-6324 to set up a free consultation.
Sources:
https://www.amequity.com/longshore-insider/article/whats-the-difference-between-the-jones-act-and-the-longshore-act
https://www.law.cornell.edu/wex/jones_act