Can I Sue for a Hospital Acquired Infection?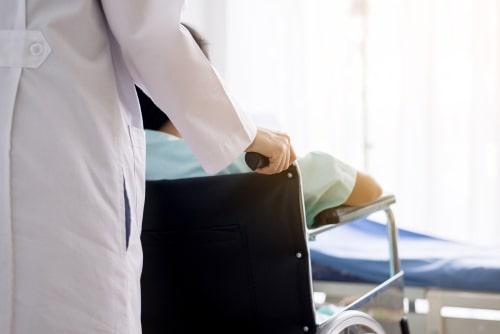 When someone visits the hospital, the last thing they expect is for the hospital visit to make them sicker than they already were. Unfortunately, approximately 1 in 31 hospital patients suffers a hospital-acquired infection. For individuals already suffering from other illnesses or injuries, an infection can be extremely dangerous or even life-threatening. If you or a loved one developed an infection while receiving health care, you may have a valid medical malpractice claim.
Nosocomial Infections Increase the Chances of Severe Illness and Death
Hospital-acquired infections, healthcare-acquired infections, and nosocomial infections are all terms used to describe infections developed at the hospital. Infections may be caused by bacteria such as Staphylococcus or E. coli, fungus, or viruses, including the influenza virus. Patients who acquire an infection may experience fever, fatigue, soreness, vomiting, and other symptoms. Sometimes, these symptoms develop while the patient is still staying at the hospital. In other cases, the patient does not realize he or she is infected until he or she has returned home. The consequences of nosocomial infections can be severe. Many patients are required to stay in the hospital much longer than they would have needed to stay otherwise. Some experience multiorgan dysfunction. Sadly, many people who suffer hospital-acquired infections do not survive.
Negligent Hospital Care and Substandard Hygiene Practices Can Cause Infection
Hospital staff have a critical role in preventing nosocomial infections. Often, infections are entirely preventable through thorough hygiene and sanitation practices. Staff should wash their hands with soap frequently – especially after touching patients. Protective equipment including gloves should be used to reduce the chances of spreading germs from patient to patient. Medical tools, equipment, patient beds, restrooms, and common areas in the hospital should be regularly sanitized. Failure to do so can be catastrophic to patients.
Damages in a Hospital Infection Claim
If a hospital's substandard health and safety practices causes a patient to suffer an infection, the hospital may be liable for damages. If the patient survived the infection, he or she may be entitled to financial compensation for medical bills, ongoing medical expenses caused by the infection, lost wages from missed work, and non-economic damages including pain and suffering. If the patient died as a result of a hospital-acquired infection, the patient's surviving family may be entitled to wrongful death damages. The hospital may be required to compensate the victim's family for funeral and burial expenses, lost financial support, and more.
Contact Our Chicago Medical Malpractice Lawyer
If you or a loved one suffered a hospital-acquired infection, you may be able to sue the hospital. Our Chicago medical malpractice attorneys can help you explore your legal options and take the next steps. Call Winters Salzetta O'Brien & Richardson, LLC at312-236-6324 for a free, no-obligation consultation and to learn more.
Source:
https://www.cdc.gov/hai/data/index.html
https://pubmed.ncbi.nlm.nih.gov/9315799/