Can Midwives Be Guilty of Medical Malpractice in Illinois?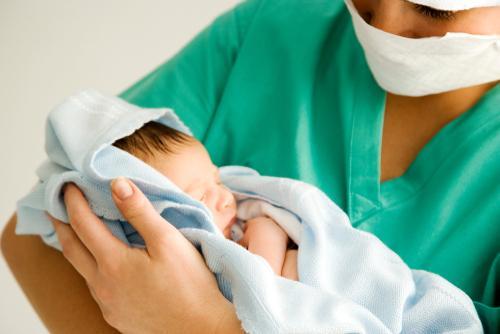 The number of licensed midwives in Illinois is set to expand as the state prepares to widen the criteria for allowing midwives to apply for licensure. Currently, only midwives with nursing degrees are allowed to practice in Illinois, but some professional midwives who are trained and certified would be allowed to practice with the change in the law that Governor Pritzker is expected to sign.
Midwives are important health professionals who help women before, during, and after childbirth. Many midwives work in hospitals along with other medical staff, but some midwives help women who want to give birth at home. Unfortunately, not all midwives are properly prepared to help women safely give birth. When midwives fail to see and address potential complications during birth or attempt to handle cases where substantial medical risk is present, they place the health of the mother and child in jeopardy. In some cases, a midwife may be held responsible for birth injuries due to medical malpractice.
Common Types of Midwife Medical Malpractice
There are several common types of medical malpractice specific to midwifery, including but not limited to:
Failing to consult a doctor about a high-risk pregnancy

Failing to defer to a doctor's judgment

Failure to recognize fetal distress

Failure to recognize or properly escalate treatment due to a maternal health complication

Lack of experience or other incompetence that leads to avoidable errors
These and other failures to provide the appropriate care can lead to many tragic birth injuries, including:
Cerebral palsy

Infant hematoma

Brain damage

Brachial plexus palsy

Asphyxia

Meconium aspiration

Death
Bringing a suit against a midwife can sometimes be difficult or ineffective if the midwife is uninsured, leaving the bereaved parents or spouse little in the way of recompense for their suffering. In cases like this, it may be an option to seek compensation from a collaborating or supervising physician who failed to provide the appropriate standard of care.
Contact a Chicago, IL Medical Malpractice Attorney
When a midwife is not properly equipped to handle a high-risk delivery, the consequences can be devastating. If you believe that you or someone you love suffered a serious injury or fatality because of the actions of a midwife in Illinois, contact an experienced Cook County, IL medical malpractice attorney with Winters Salzetta O'Brien & Richardson, LLC. We have an established history of advocating aggressively for our clients and winning substantial damages in medical malpractice cases. Schedule a free, no-risk initial consultation at our conveniently located downtown Chicago offices today by giving us a call at 312-236-6324.
Source:
https://www.webmd.com/baby/what-is-a-midwife
​​https://www.chicagotribune.com/news/breaking/ct-midwife-licensing-medicaid-legislation-20211101-w2clkicitnhfrjkhqmhvljexpi-story.html
https://dph.illinois.gov/topics-services/life-stages-populations/maternal-child-family-health-services/maternal-health/mmmr.html