Can You Sue an Anesthesiologist for Medical Malpractice?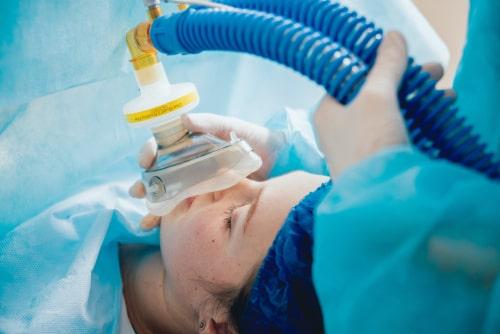 Medical malpractice cases are often appropriate when a medical professional causes harm to a patient by providing substandard care. A significant subset of medical malpractice cases results from anesthesiologist errors during general anesthesia (anesthesia that makes the patient completely unconscious).
Anesthesia is inherently risky and requires extensive training and expertise on the part of the anesthesiologist. Sometimes adverse effects take place that are out of the control of the anesthesiologist. However, errors are often caused by negligence by an anesthesiologist who fails to provide a proper standard of care. When this happens, the victim may have grounds to file a civil lawsuit.
What Are Common Anesthesia Errors?
Anesthesia malpractice can occur during a medical preview before the operation, during the procedure itself, or following the procedure with improper follow-up care. Some of the most common anesthesia errors include:
Dosage errors

Patient monitoring mistakes or failures

Dangerously protracted sedation

Inappropriately delayed delivery of anesthesia

Failure to recognize and respond to complications

Malfunctioning equipment

Failure to provide appropriate aftercare instructions
Anesthesia errors can cause serious and life-threatening injuries, including asphyxia, stroke, heart attack, tracheal damage, brain damage, coma, and even death. Wrongly administering anesthesia can also cause a patient to "wake up" during the procedure. Sometimes this happens, and patients are conscious but unable to communicate. In such a nightmare scenario, patients often experience excruciating pain and can develop post-traumatic stress disorder (PTSD) after the procedure.
How Can I File a Lawsuit for Medical Malpractice?
Before you can file a complaint against an anesthesiologist for medical malpractice, you must write and sign an affidavit declaring that you or your attorney has already consulted with a healthcare professional who meets the following conditions:
He or she must be knowledgeable regarding the issues you are suing over

He or she must be currently practicing or teaching, or have practiced or taught in the last six years, in the field of medicine relevant to your lawsuit

He or she has sufficient experience or competence on the subject of your case

He or she has reviewed your medical record and other relevant material and has determined there is a reasonable cause for your lawsuit
Working with an experienced attorney will greatly increase your understanding of the process and your overall chance of success.
Consult with a Chicago Personal Injury Attorney
If you or someone you love was injured as a result of medical malpractice involving an anesthesia error, contact an experienced Cook County medical malpractice attorney with Winters Salzetta O'Brien & Richardson, LLC right away. We offer free initial consultations and will help you understand whether you are entitled to compensation as a result of your injuries. Illinois has a strict statute of limitations for medical malpractice cases, so there is a limited window of opportunity for you to take action. Call us today at 312-236-6324.
Sources:
https://www.ilga.gov/legislation/ilcs/fulltext.asp?DocName=073500050K2-622
https://www.ilga.gov/legislation/ilcs/ilcs4.asp?DocName=073500050HArt%2E+XIII+Pt%2E+2&ActID=2017&ChapterID=56&SeqStart=102300000&SeqEnd=105700000
https://www.mayoclinic.org/tests-procedures/anesthesia/about/pac-20384568