Common Types of Birth Injuries Caused By Medical Malpractice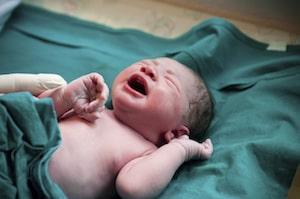 In the United States, we have access to the best healthcare in the world. Sadly, even with this level of care, people are often injured due to medical negligence on the part of doctors, nurses, or hospital staff. Any type of medical malpractice injury can have long-lasting negative effects, but birth injuries are especially devastating, and they can have a huge emotional and financial impact on a family.
Common Birth Injuries
If the medical personnel in a hospital do not take the proper steps before, during, and after a child's delivery, serious harm can come to the infant or the mother. Some of the most common birth injuries that occur due to medical negligence include:
Hypoxia - An infant who suffers from a lack of oxygen during birth can experience serious injuries, including brain damage or organ failure. Hypoxia can occur if medical staff do not properly monitor fetal heart rate or fail to address issues such as a prolapsed umbilical cord or placental abruption.
Infections - Newborns are highly susceptible to communicable diseases, and doctors and nurses should take steps to ensure a child's safety. Failure to maintain proper hygiene during birth or properly treat infections can lead to serious, life-threatening complications.
Cerebral palsy - Injury to the brain during birth can lead to this life-long condition, which affects a person's ability to control their muscles. Brain damage leading to CP can be caused by improper use of forceps or vacuum extraction, hypoxia, failure to treat jaundice, or certain types of infections.
Fractures - A child may experience broken bones if a doctor does not properly monitor the position of the child during delivery or uses too much force when extracting the child. Broken collarbones are the most common type of fracture, but a baby's arms or legs can also be broken during birth, and skull fractures can also occur, leading to hemorrhaging and brain damage.
Brachial plexus injuries - A child may experience injuries to the brachial plexus nerves which control the arms and hands during delivery. Shoulder dystocia, which occurs when a child's shoulders are not moved through the birth canal correctly, can lead to conditions such as Erb's palsy or paralysis.
Contact a Cook County Medical Malpractice Lawyer
Thousands of births happen every day, and mistakes made during these procedures can have serious, life-long effects for a family. At Winters Salzetta O'Brien & Richardson, LLC, we understand how birth injuries can impact a family, and we are highly experienced in helping our clients receive the compensation that addresses the physical, emotional, and financial harm done by medical malpractice. In one notable case, we obtained a $2.9 million verdict for a couple whose baby girl died during delivery when nurses failed to identify signs of uterine rupture.
If your child has been injured during birth because of the negligence of a doctor, nurse, or other medical personnel, we will work with you to establish liability for these injuries and pursue the full and fair compensation that you deserve. Contact our Chicago birth injury attorneys today at 312-236-6324 to schedule a free consultation.
Sources:
https://www.merckmanuals.com/home/children-s-health-issues/general-problems-in-newborns/birth-injuries-in-newborns
https://www.stanfordchildrens.org/en/topic/default?id=birth-injury-90-P02340
https://www.cdc.gov/ncbddd/cp/causes.html