Digital Breast Tomosynthesis Offers Improved Breast Cancer Patient Outcomes in Illinois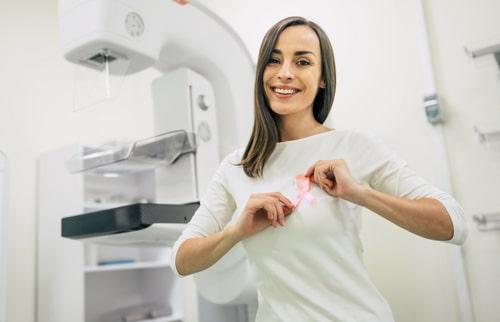 Cases of breast cancer misdiagnosis are tragically common and the results can cause life-threatening injuries and death. Doctors are responsible for ensuring they pay close attention to their patients' needs, complaints, and health histories so they can order the appropriate screening and diagnostic tests.
One of the best screening and diagnostic tools available is digital breast tomosynthesis (DBT).
When DBT is properly utilized in coordination with other tools, patient outcomes can improve dramatically. If you or a loved one have suffered from a delayed diagnosis or misdiagnosis because your doctor failed to order the appropriate detection tools or treatment, you may be able to pursue compensation.
What is Digital Breast Tomosynthesis?
DBT is a relatively new technology that improves a doctor's ability to diagnose breast cancer. Also known as a 3D mammogram, DBT uses two-dimensional pictures to create a three-dimensional perspective of breast tissue. This method allows doctors to get a better view of overlapping tissue that is sometimes obstructed in other methods of breast imaging. This is especially helpful for women with dense breast tissue, which can often look similar to cancerous tissue on mammogram images.
What Are the Benefits of Digital Breast Tomosynthesis?
In addition to making breast cancer easier to detect in dense breast tissue, DBT offers other benefits, including:
Lower rates of false-positive diagnoses

Reduced rates of women who need to return to repeat mammograms

Reduced unnecessary biopsies

More accurate problematic tissue location, leading to more accurate biopsy sites and diagnoses
Should My Doctor Have Ordered a DBT Scan?
Unfortunately, breast cancer cannot be prevented. Therefore, it is essential to catch developing cancer as early as possible and to treat it accurately. Undiagnosed or misdiagnosed breast cancer allows the cancer to progress to further stages, which are harder to treat. Improper treatments may lead to unnecessary patient suffering with little benefit. When doctors fail to order tests that are required by the gold standard of care, breast cancer patients can face life-threatening consequences. Sometimes the failure to order a necessary test can rise to the level of medical malpractice, allowing a patient to pursue a claim for damages.
Call a Chicago Breast Cancer Misdiagnosis Lawyer
If you or someone you love has suffered because your doctor gave an incorrect or delayed breast cancer diagnosis, it may be possible to recover compensation for your suffering, medical expenses, reduced life quality, loss of income, and more. The experienced Cook County medical malpractice attorneys with Winters Salzetta O'Brien & Richardson, LLC have experience advocating aggressively for their clients and have the results to prove it. Call us today to schedule your free case review at 312-236-6324.
Source:
https://www.ilga.gov/legislation/ilcs/fulltext.asp?DocName=073500050K2-622
https://www.mayoclinichealthsystem.org/locations/onalaska/services-and-treatments/mammography/digital-breast-tomosynthesis
https://www.natlawreview.com/article/you-won-t-believe-how-often-doctors-misdiagnose-these-5-cancers