Ethiopian Airlines Plane Crash May Have Been Caused By Defective Parts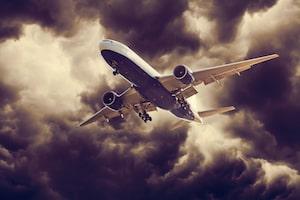 On March 10, 2019, an Ethiopian Airlines flight crashed, leading to the deaths of 157 people. This was the second major airline disaster in recent months involving a Boeing 737 MAX plane, and in response, countries around the world have ordered these planes to be grounded. Those who have been affected by these incidents or who have been injured while traveling on a plane should understand their options for pursuing compensation through a product liability lawsuit.
Legal Issues Involved in Aviation Accidents
The cause of the Ethiopian Airlines plane crash has not yet been determined. However, the fact that it occurred so soon after another Boeing 737 MAX 8 aircraft operated by Lion Air crashed in Indonesia in October 2018 indicates that these planes may have dangerous defects that threaten the safety of passengers. That crash is also still being investigated, but it may have been caused by a faulty sensor that affected pilots' ability to control the plane.
In response to this potential danger, multiple countries, including China, Britain, Germany, France, and Australia have chosen to temporarily ground all Boeing 737 Max 8 planes. This is not the first time in recent history that Boeing planes have faced safety issues; in 2013, airlines grounded Boeing 787 Dreamliners because of an issue with lithium batteries.
Plane crash cases are very complicated, and a wide variety of parties may be responsible for injuries, including the manufacturers of defective parts, airline companies that did not provide the proper training to pilots or other staff members, or personnel who did not perform proper inspections or maintenance. In many cases, extensive investigation is required to determine whether negligence played a part in an accident or injury. If it can be demonstrated that design defects, manufacturing defects, or failure to provide proper warnings and instructions were the cause of injuries or wrongful deaths, victims may be able to hold Boeing or other parts manufacturers responsible for damages.
Contact a Chicago Defective Products Attorney
At Winters Salzetta O'Brien & Richardson, LLC, our attorneys are experienced in cases involving defective products, and we have helped numerous clients obtain multi-million dollar verdicts and settlements. Boeing's corporate headquarters are located in Chicago, and we are prepared to pursue personal injury lawsuits on behalf of those who have been harmed because of issues related to Boeing planes.
If you have been injured while traveling on a Boeing aircraft, or if your family member was a victim of a plane crash, our Cook County product liability lawyers can help you understand your options for pursuing compensation for your damages. Contact us at 312-236-6324 to arrange a free consultation today.
Sources:
https://www.cnn.com/2019/03/11/investing/boeing-737-max-grounding/index.html
https://www.usatoday.com/story/news/nation/2019/03/12/ethiopian-airlines-plane-crash-faa-joins-probe-over-boeing-737-max-8/3137819002/
https://www.usatoday.com/story/news/nation/2019/03/10/ethiopian-airlines-crash-boeing-questions-737-max-8-safety/3126793002/