Filing a Medical Malpractice Claim in Illinois: What You Need to Know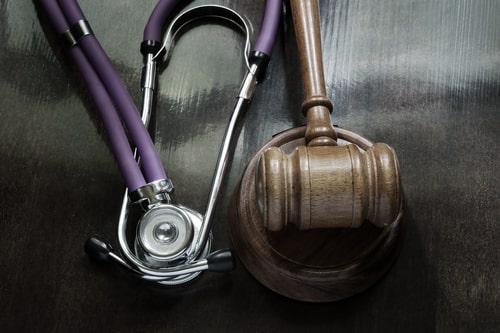 Medical malpractice is a serious issue that can have devastating consequences for patients and their families. If you or a loved one has been a victim of medical malpractice in Illinois, you may be wondering what steps you should take to seek compensation.
We will discuss the process of filing a medical malpractice claim in Illinois, including what you need to know about the statute of limitations, the elements of a medical malpractice claim, and how to find the right attorney.
What is Medical Malpractice in Illinois?
Medical malpractice occurs when a healthcare provider fails to provide a patient with the appropriate standard of care, resulting in injury or harm. In Illinois, medical malpractice claims can be filed against a variety of healthcare providers, including doctors, nurses, dentists, and hospitals.
What is the Statute of Limitations for Medical Malpractice Claims in Illinois?
In Illinois, the period for filing a medical malpractice suit is generally two years from when the injury happened or was discovered. However, there are some exceptions to this rule, such as cases involving minors or cases where the injury was not discovered until later. It is important to speak with an attorney to determine the specific statute of limitations that applies to your case.
What are the Elements of a Medical Malpractice Claim in Illinois?
To file a successful medical malpractice claim in Illinois, you must prove the following elements:
Duty: This means the healthcare provider had a duty to provide a certain standard of care to the patient. For example, if you were a patient of an OB/GYN, the doctor would have a duty to provide you with appropriate medical care related to your health condition.

Breach: The healthcare provider breached their duty by failing to provide the appropriate care. This could be anything from delaying a diagnosis to misdiagnosing an injury or illness.

Causation: The breach of the healthcare provider's duty caused you harm, such as pain and suffering, additional medical bills, or lost wages due to missed workdays.
Damages: This could include medical bills, lost wages, or pain and suffering. You must be able to prove that the damages were directly caused by the medical malpractice.
Contact an Illinois Medical Malpractice Attorney Today
When filing a medical malpractice claim, it is important to speak with an experienced Chicago personal injury lawyer to walk you through the next steps. Call Winters Salzetta O'Brien & Richardson, LLC at 312-236-6324 for a free and confidential consultation.
Source:
https://www.ilga.gov/legislation/ilcs/ilcs3.asp?ActID=1222&ChapterID=21