Hours of Service Violations in a Truck Accident Injury Claim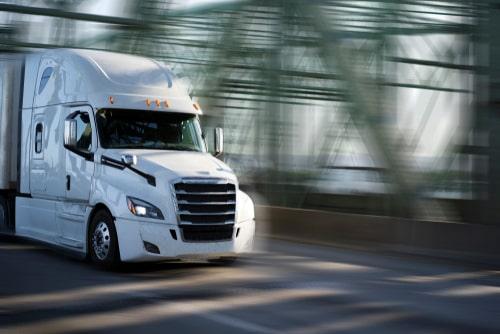 Being sleepy is typically a mere annoyance. However, when someone is operating a massive commercial truck, sleepiness can be deadly. Multiple studies show that drowsy driving is extremely dangerous. Fatigued drivers are less attentive and less capable of making sound decisions. They are slower to react to obstacles or hazards. Driving after being awake for 18 hours or longer has the same effect on driving ability as having a blood alcohol content (BAC) of 0.05 percent. If a driver has not slept in 24 hours, this is equivalent to having a BAC of 0.10 percent – twice the legal limit for commercial drivers.
The Federal Motor Carrier Safety Administration (FMCSA) limits the number of hours that a commercial driver may drive without taking a break to rest. However, some truck drivers violate these Hours of Service rules in order to complete their routes faster.
Semi-Truck Drivers Are Not Supposed to Drive Beyond the Limit
The FMCSA limits property-carrying drivers to 14 hours of drive-time. They are required to take a 30-minute break after 8 hours of driving. Commercial drivers are also subject to additional driving limitations including weekly drive-time caps.
Driving while sleep deprived greatly increases the chances of being involved in an accident. However, some commercial truck drivers drive even when they are too tired to do so safely. Some are trying to get to their destination quickly so they can enjoy a break. Others violate Hours of Service rules because they experienced slowdowns earlier in their route and they are trying to make up for lost time. Unfortunately, some trucking companies pressure their drivers to lie about how many hours they are driving to increase profitability.
Filing a Claim After a Fatigued Truck Driver Accident
If someone is injured in a commercial truck accident, he or she may be able to file a claim for damages. The at-fault party is often the trucking company or carrier but the driver may also be liable in certain situations. The injured party may be entitled to compensation for medical expenses, vehicle damage, pain and suffering, lost income from missed work, and other damages.
Contact a Chicago Truck Crash Injury Lawyer
If you or a family member were harmed in a truck collision, contact Winters Salzetta O'Brien & Richardson, LLC today. Our Chicago personal injury attorneys can assess your situation and help you determine if you may be entitled to monetary compensation. If you have a case, we will aggressively advocate on your behalf and fight to get you the compensation you deserve. Call 312-236-6324 for a free consultation.
Sources:
https://www.fmcsa.dot.gov/regulations/hours-service/summary-hours-service-regulations
https://www.cdc.gov/sleep/about_sleep/drowsy_driving.html