How Can an MRI Supplement a Screening Mammogram?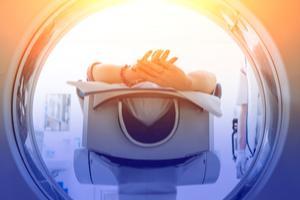 Mammography is a technology that works wonders for many women by detecting breast cancer early enough that doctors can treat it effectively. Using x-rays, mammograms offer a safe and routine screening method for women over a certain age. But if a woman is at an increased risk of breast cancer, she may need to take additional measures to catch developing masses early. These include extra forms of screening, the most common of which is magnetic resonance imaging, or MRI. Using a magnetic field and computer-generated radio waves, an MRI creates detailed images of breast tissue that can show cancerous growths that a mammogram might miss.
However, no screening measures are effective if they are not used because a doctor ignores or misses risk factors and fails to order necessary diagnostic tests. Insufficient monitoring or follow-up during routine mammograms may lead to the failure to diagnose breast cancer and lawsuits for medical malpractice.
Who is at an Increased Risk of Breast Cancer?
Medical providers have many tools available to estimate a woman's risk of getting breast cancer. Although there is no sure-fire way to predict whether a woman will develop breast cancer, some common risk factors include:
A 20-25% or greater lifetime risk of developing breast cancer based on family history

A confirmed BRCA1 or BRCA2 gene mutation based on genetic testing

A first-degree relative with BRCA1 or BRCA 2

Receiving radiation therapy in the chest area anytime between 10 and 30 years old

Li-Fraumeni syndrome, Bannayan-Riley-Ruvalcaba syndrome, or Cowden syndrome

A first-degree relative with any of the above syndromes
Women who are at a greater risk of developing breast cancer may be recommended to get an MRI and mammogram every year starting at age 30. MRIs are done in addition to mammography and do not replace mammograms. Between these two strategies, detection is much more likely.
What if a Doctor Fails to Order an MRI and Breast Cancer is Present?
Awareness of a patient's health history and personal risk factors is an important part of a doctor's job. Left untreated, breast cancer can grow quickly and spread to other areas and become much more difficult to treat. Healthcare providers who fail to order appropriate diagnostic tests in the face of known risk factors may be responsible for medical malpractice if breast cancer is present and remains undiagnosed and untreated.
Talk to a Cook County Failure to Detect Breast Cancer Lawyer
Breast cancer is a complex disease, but if it is detected early, precious lives can be saved with appropriate treatment. If you or someone you love is suffering from breast cancer that a doctor failed to diagnose in a timely manner, you may want the help of an experienced Chicago, IL medical malpractice attorney at Winters Salzetta O'Brien & Richardson, LLC. We have won significant settlements on behalf of our clients and will fight aggressively on your behalf. Call us today at 312-236-6324 to schedule your free initial consultation.
Source:
https://www.ilga.gov/legislation/ilcs/fulltext.asp?DocName=073500050K2-622
https://www.breastcancer.org/research-news/supplemental-mri-benefits-extremely-dense-breasts