How Common is Injury or Death From Accidents at Construction Sites?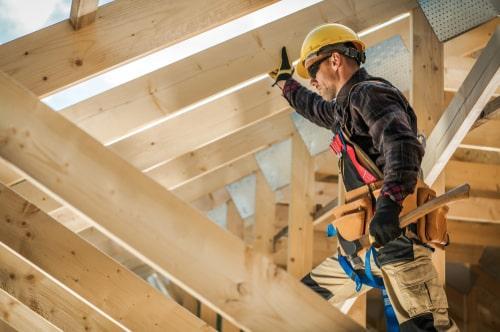 Construction workers in Illinois are a large part of the underappreciated workforce that makes our world go round. Every day, rain or shine, they show up to do the difficult work of building the places we work and live. Unfortunately, construction workers are exposed to the inherent risks of the job. Serious injuries and fatal construction accidents due to falls, slips, and contact with objects or equipment occur every year. In 2019 in Illinois alone, 30 fatalities and many more injuries occurred in the private construction industry.
Who is Responsible for Construction Site Accidents?
Ultimately, it is the responsibility of the employers to provide a safe worksite. Budgetary concerns and time constraints often pressure employers to cut corners, and workers face increased hazards as a result. Injured construction workers in Illinois are generally able to recover compensation for injuries and loss of income through workers' compensation benefits. Illinois has a no-fault workers' compensation system, meaning that a worker is eligible for benefits from the employer's insurance whether the injury was the fault of the worker, a co-worker, or the employer.
Additionally, when a third party is fully or partially responsible for the injury or death (such as other companies working on the same site or manufacturers of defective equipment), injured workers or the families of workers who died in an accident may be able to pursue damages through a personal injury claim.
What are the Most Common Types of Construction Worker Accidents?
Construction workers face many hazards. Examples of the most common accidents include:
Falls from scaffolding and ladders

Injuries due to mishandling of equipment, including heavy machinery, such as cranes and hoists

Equipment malfunction injuries

Slipping, falling, or tripping over debris or equipment

Electrocution

Hazardous materials incidents
This is not a comprehensive list of potential construction site hazards. If you have suffered an injury that is not on this list, or even if you believe it was your fault, a workplace injury attorney may be able to help you.
Speak With a DuPage County Construction Accident Attorney
The skilled attorneys at Winters Salzetta O'Brien & Richardson, LLC fight to protect the rights of seriously or fatally injured construction workers. This means determinedly pursuing compensation for victims of workplace accidents. We have experience obtaining successful verdicts for workers and their families and will aggressively advocate for your interests. If you or a loved one have been injured in a construction site accident, contact a Chicago, IL workplace injury attorney. Call us today at 312-236-6324 to schedule your free consultation.
Source:
https://www2.illinois.gov/sites/iwcc/about/Pages/insurance.aspx
https://www.bls.gov/regions/midwest/news-release/fatalworkinjuries_illinois.htm