How Do OSHA Regulations Protect Construction Workers From Fall Injuries?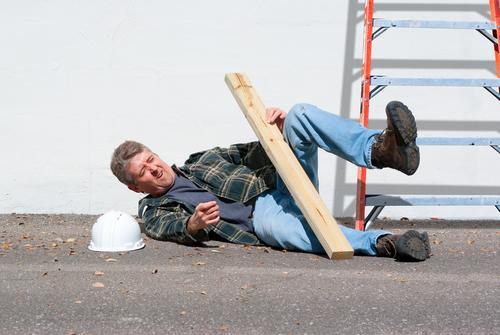 It is no secret that construction work is a dangerous job. However, people may not realize just how dangerous it can be and how often construction accidents and injuries occur. In 2017, more than 20% of all work-related fatalities occurred in construction. That is, one out of every five people killed in workplace accidents were construction workers.
Falls are the leading cause of fatalities for construction workers, accounting for over one third of all deaths. Due to the risks of falls, the Occupational Safety and Health Administration (OSHA) has put regulations in place to provide protections for workers.
OSHA Fall Protection Standards
Employers are required to provide fall protection systems if a worker is working or walking at least six feet above a lower level. These systems may include:
Guardrails - Barriers may be erected to keep workers from inadvertently falling to a lower level, and the top rails of these barriers should be 42 inches above the walking or working level, plus or minus three inches. They should be able to withstand a force of 200 pounds applied at the top edge of the guardrail in an outward or downward direction. Guardrails can provide fall protection at the edges of walkways, roofs, ramps, or excavations.

Safety nets - Nets should be installed as close as is practical under walking or working surfaces, but they should never be more than 30 feet below that level. Depending on how far a net is below a working level, it should extend a certain horizontal distance from the edge of the surface. Nets should also have enough clearance to ensure that a person who lands in a net will not hit any structure or surface below it.

Fall arrest systems - Workers may be provided with harnesses that prevent them from falling. These should ensure that a person cannot fall more than six feet or contact a lower level, and they should be strong enough to withstand twice the impact energy of a person falling a distance of six feet.

Hole covers - Workers should be protected from holes in walking surfaces, including skylights in a roof, through guardrails or fall arrest systems, and these holes should also be covered to protect workers from stepping into or falling through these holes.

Controlled access zones - In some cases involving overhand bricklaying and related types of work, workers may be permitted to work in an area where conventional fall protection systems are not used. Access to these areas should be strictly controlled to ensure that only those who are engaged in this work are allowed in the area.

Safety monitoring systems - In some cases involving low-slope roofing work, a person may be designated to monitor worker safety, recognize fall hazards, and warn workers who are acting in an unsafe manner. This person must have no other duties that would distract them from their safety monitoring tasks.
Contact a Chicago Construction Accident Attorney
Construction accident injuries can be incredibly serious, and workers who are injured may be unsure about their options for recovering compensation. The attorneys of Winters Salzetta O'Brien & Richardson, LLC have represented many people in cases involving work-related injuries, and we have secured numerous multi-million dollar verdicts and settlements for our clients. In one recent case, we obtained a $1.52 million settlement for a construction worker who fell through an unbarricaded skylight. To schedule a free consultation with our Chicago Cook County work injury lawyers, contact our office at 312-236-6324.
Sources:
https://www.osha.gov/oshstats/commonstats.html
https://www.osha.gov/Publications/OSHA3146.pdf