How Often Do Injuries Occur Because of a Doctor's Misdiagnosis?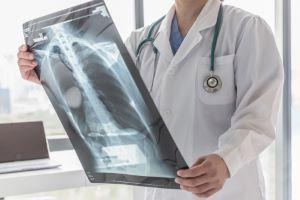 When you receive medical care, you place a great deal of trust in your doctor and other medical personnel. Because of their medical expertise, you expect them to be able to identify your needs and determine the best treatments. Unfortunately, doctors do not always meet these expectations, and if they fail to provide the proper level of medical care, you can suffer serious harm. Misdiagnosis is one of the most common forms of medical malpractice that can result in serious injuries to patients, and it occurs far too regularly.
A recent study conducted by the Johns Hopkins University School of Medicine found that around 12 million people experience diagnostic errors each year in the United States, and in around one third of these cases, misdiagnosis results in permanent injuries or wrongful death. The study also estimated that between 40,000 and 80,000 people die each year because of misdiagnosis.
What Are the Most Commonly Misdiagnosed Conditions?
The study identified three areas in which misdiagnosis occurs most often:
Cancer - Lung cancer is the form of cancer that is most commonly misdiagnosed, but misdiagnosis of breast cancer, colorectal cancer, prostate cancer, and melanoma also occurs regularly, leading to serious injuries or death.

Vascular events - Issues affecting a patient's bloodstream can cause long-lasting harm if they are not recognized and addressed promptly. Strokes are the most commonly misdiagnosed vascular events, and other issues can cause harm due to misdiagnosis include aortic aneurysms and myocardial infarctions.

Infections - When infectious diseases and their resulting complications are not addressed correctly, they can lead to permanent injuries or death. Sepsis is the type of infection that is misdiagnosed most often, and misdiagnosis also often occurs when patients experience meningitis, encephalitis, or pneumonia.
Why Does Misdiagnosis Occur?
There are a variety of reasons why a doctor may not correctly diagnose a patient's condition, including:
Errors in testing by medical labs

Failure to properly interpret the results of medical tests

Failure to recognize a patient's symptoms

Failure to refer a patient to an appropriate specialist

Failure to follow up with a patient after ordering treatment
Contact a Cook County Medical Malpractice Attorney
The attorneys of Winters Salzetta O'Brien & Richardson, LLC understand the harm that a patient can experience if a doctor does not correctly diagnose a disease or fails to make a diagnosis in time to provide proper treatment. We are dedicated to helping victims in these cases, and we have a record of success in obtaining multi-million dollar verdicts and settlements for our clients. In one case, we obtained a $2.5 million settlement for a patient because doctors failed to identify and treat medical issues which later developed into liver cancer.
If you have suffered harm because your doctor failed to make a proper diagnosis, our Chicago personal injury lawyers can help you understand your options for pursuing financial compensation. To schedule a free consultation, contact us today by calling 312-236-6324.
Sources:
https://www.fiercehealthcare.com/hospitals-health-systems/jhu-1-3-misdiagnoses-results-serious-injury-or-death
https://www.degruyter.com/view/j/dx.2019.6.issue-3/dx-2019-0019/dx-2019-0019.xml