How Serious Are Pressure Sores Resulting From Nursing Home Neglect?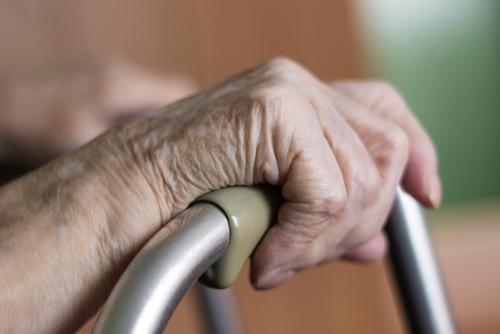 As the elderly population in the United States continues to increase, more and more seniors are receiving care in nursing homes and assisted living facilities. Sadly, these facilities are often understaffed, and in many cases, employees are not properly trained or qualified to provide the care that residents need. Instances of nursing home abuse and neglect have become alarmingly common, and statistics show that around 10% of seniors have experienced some form of neglect or abuse. Pressure sores are one of the most serious effects of nursing home negligence, and family members of nursing home residents who experience these types of injuries should be sure to understand their legal options.
What Are Pressure Sores?
Pressure sores, also known as bedsores or pressure ulcers, can develop when a person stays in one position for too long. This can occur when a nursing home resident is bedridden or spends most of their time in a wheelchair. When constant pressure is placed on parts of the body such as the hips, buttocks, back, shoulder blades, heels, or ankles, this can cut off blood flow, and it can lead to sores on the skin, infections, and damage to muscles, joints, and bones.
There are four stages of pressure sores:
Stage I - Only the upper layer of skin is affected, resulting in redness, itching, or pain. If addressed in time by moving the patient to reduce pressure, these sores can typically heal within two to three days.

Stage II - The sore extends below the surface of the skin, resulting in swelling, open wounds, and/or pus-filled blisters. These wounds should be properly cleaned and dressed to avoid infection. After being treated, these sores may take up to three weeks to heal.

Stage III - A sore extends through the skin into the underlying tissue. A wound may have a crater-like appearance, and if infection has occurred, the skin or tissue in and around the sore may be red or black. In these cases, dead tissue may need to be removed, and antibiotics may be administered. With proper treatment, these sores will take between one and four months to heal.

Stage IV - A sore has resulted in damage to the muscles and ligaments. These sores can be very deep, and skin and underlying tissue has become infected and died. The skin around the wound will usually be black, and muscles, tendons, or bones may be exposed. In these cases, surgery may be necessary to address the damage, and wounds may take years to fully heal.
In some cases, when pressure sores are discovered, they will be "unstageable." This means that the full extent of the wound cannot be immediately determined. When the sore has been cleaned and a doctor has examined the level to which the wound has penetrated, the correct stage can be determined, and the necessary treatment can be administered.
Contact Our Chicago Personal Injury Attorneys
If your loved one has experienced bedsores or other injuries because of neglect by nursing home staff, our attorneys can help you determine your options for pursuing compensation. We have extensive experience representing clients in nursing home abuse and neglect cases. In one successful case, we obtained a $3.25 million settlement for a disabled woman who fell out of bed and was injured due to the negligence of nursing home staff. To schedule a free consultation and learn how we can help with your case, contact our Cook County nursing home injury lawyers at 312-236-6324.
Sources:
https://ncea.acl.gov/What-We-Do/Research/Statistics-and-Data.aspx
https://www.webmd.com/skin-problems-and-treatments/pressure-sores-4-stages#1
https://www.mayoclinic.org/diseases-conditions/bed-sores/symptoms-causes/syc-20355893