How to Prove Fault in an Illinois Product Liability Case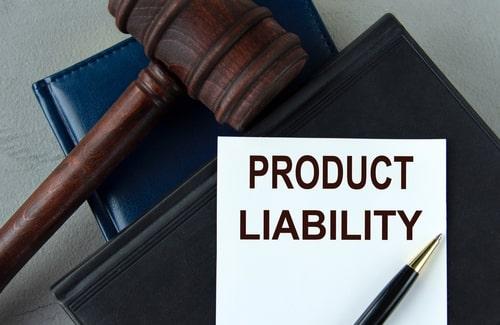 Product liability cases in Illinois can be perplexing and overwhelming, yet with the appropriate legal representation; you can protect yourself and have a higher chance of receiving compensation. Establishing fault is vital for achieving a favorable outcome in these cases.
Understanding Product Liability Law in Illinois
Product liability law in Illinois outlines various types of defects, such as manufacturing defects, design flaws, and warnings/instructions negligence. It's important to understand these different types of product defects to build your case against liable parties successfully. If a faulty product injures you, the manufacturer, designer, distributor, or retailer can be held legally responsible.
Legal Theories of Product Liability in Illinois
Illinois has three legal theories of product liability: strict liability, negligence, and breach of warranty. Strict liability holds manufacturers liable for injuries caused by defective products regardless of fault. Negligence holds manufacturers responsible for damages caused by failure to exercise reasonable care in a product's design, manufacture, or marketing. Breach of warranty has manufacturers liable for failing to uphold express or implied warranties.
Proving Fault in an Illinois Product Liability Case
To prove fault in an Illinois product liability case, you must establish that the product was defective and caused your injuries. This involves gathering evidence, identifying potential defendants, and retaining expert witnesses. Expert witnesses can provide substantial evidence about the product's design or manufacturing process, as well as the medical impact of the defect. The evidence should show that the product was dangerous, that the defendant knew or should have known about the danger, and that the defendant failed to take reasonable steps to prevent harm to consumers.
You should also be aware of any legal defenses the defendant may use. Potential product liability defendants can argue that a consumer's misuse of the product was the primary cause of the injury or that they took reasonable steps to ensure their product was safe.
Contact an Illinois Product Liability Attorney Today
Proving fault in an Illinois product liability case is a critical part of your case. Working with a Chicago personal injury lawyers can help you protect your rights. With proper legal representation, you can learn the steps to collect all necessary evidence and apply appropriate legal theories to your case. Call Winters Salzetta O'Brien & Richardson, LLC at 312-236-6324 for a free consultation so we can explore your specific situation and see what your next steps should be.
Source:
https://www.illinoiscourts.gov/courts/circuit-court/illinois-pattern-jury-instructions-civil/