Illinois Nursing Home Fined $25,000 After Resident Found Wandering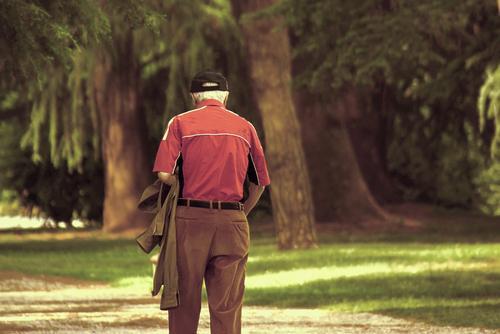 In January of this year, an 81-year-old woman with dementia left her Illinois nursing home residence and wandered away, eventually slipping on ice and falling. Police found her after a neighbor heard her calling for help. She was not wearing winter clothing in 25-degree weather, and her pants were soaked through with water.
Fortunately, this woman's life was saved due to the help of a watchful neighbor, but stories like hers do not always end well. This incident illustrates one of the most dangerous risks inherent in inadequate nursing home care: Residents wandering into unsafe areas or eloping from the facility and getting hurt.
Negligence Can Lead to Residents Wandering Into Danger
One of the most common behaviors of individuals with dementia or other memory-related illness is that of wandering or elopement. Wandering refers to when residents walk around the nursing home facility itself; elopement is when residents leave the premises altogether.
Bored, curious about their environment, or convinced they have somewhere to go, nursing home patients often attempt to leave a nursing home. Tragically, these elopements can lead to residents suffering serious injury or death when elderly residents suffer from dehydration, freezing temperatures, heatstroke, slip and fall injuries, and more. Nursing homes and their staff must be aware of these risks and are required to take necessary precautions to prevent residents from leaving the premises.
Residents may also wander into unsafe areas of the nursing home itself. Kitchens present numerous risks, as do utility rooms. Additionally, nursing homes must be aware of the risk of wandering residents falling out of windows or balconies.
Nursing Homes Are Legally Prohibited From Neglecting Residents
Illinois law prohibits owners, licensees, administrators, employees, or agents of nursing homes from neglecting residents. If a patient requires 24/7 monitoring in order to prevent wandering, the nursing home must implement a care plan to keep the resident safe.
This may include ensuring the nursing home has enough staff, equipping all exits with properly functioning alarms, and ensuring that staff are adequately educated and informed so they can anticipate and prevent potential problems.
Consult with a Cook County Nursing Home Attorney
If you fear that your loved one has suffered abuse or neglect at the hands of their nursing home, consider speaking with an experienced Chicago, IL nursing home attorney. At Winters Salzetta O'Brien & Richardson, LLC, we have experience helping families of victims receive compensation for injuries. We may also be able to help prevent the nursing home from perpetuating the injurious or negligent behavior in the future. Schedule a free consultation by calling our Chicago offices at 312-236-6324 today.
Sources:
https://www.ilga.gov/legislation/ilcs/ilcs5.asp?ActID=1225&ChapterID=21
https://pantagraph.com/news/state-and-regional/on-a-25-degree-night-a-woman-wandered-from-an-illinois-nursing-home-it-was/article_eb158464-681d-53c0-9e52-4f631cd088e8.html