Improper Use of Pitocin Can Out Mothers and Babies at Risk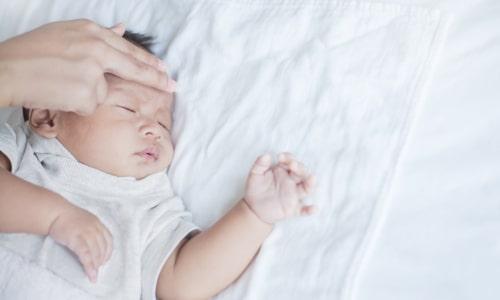 Pitocin is a prescription version of the naturally occurring hormone oxytocin. Oxytocin is famously known as the "love hormone" for its important role in helping people bond with each other. Oxytocin also plays a major role during childbirth. When a woman's body is getting ready for delivery, it produces oxytocin to induce contractions, the major muscle spasms that help push the baby out.
Unfortunately, Pitocin is not always properly administered and its effects are not always sufficiently supervised in hospitals. This can lead to serious birth injuries for the mother and baby, up to and including neonatal death. This article discusses the uses of Pitocin, the risks of Pitocin, and what potential victims of Pitocin misuse birth injuries can do.
When is Pitocin Used During Childbirth?
Doctors sometimes give women Pitocin as part of the labor-inducing process. If a baby is likely to be too large when it reaches full gestational age, or if a woman has certain risk factors like preeclampsia or a stalled labor, a doctor may use Pitocin to begin or speed up labor and delivery. If used correctly, Pitocin will trigger the body to begin contractions or to increase the rate of contractions.
Pitocin is delivered through an IV and can be adjusted as necessary. However, Pitocin will only work in situations where a mother's body has already begun to prepare to give birth. Doctors will assess the situation and determine whether another medication is needed in order to prepare the mother for Pitocin use.
What are the Risks of Pitocin?
Even when Pitocin is given at the appropriate time, if it is dosed improperly, it can harm the mother, the baby, or both. During contractions, oxygen cannot adequately move between the uterus and the placenta, and if there are too many contractions too soon, the baby may suffocate. A woman's responsiveness to Pitocin can vary, and doctors must carefully monitor the administration of Pitocin and the heart rate of the baby. Failure to monitor the baby's heart rate can cause doctors and nurses to miss crucial warning signs that something is amiss.
Additionally, improper Pitocin dosage can result in hyperstimulation of the uterus, excessive bleeding after childbirth, memory problems, and dangerously high blood pressure. Doctors are normally very cautious with Pitocin use and prefer to let labor happen on its own, but sometimes they make errors with disastrous consequences.
Speak with a Chicago Birth Injury Attorney
When things go wrong during childbirth, the consequences can be serious and even fatal. If you believe you or a loved one has been injured as a result of improper use of Pitocin, a Cook County birth injury attorney at Winters Salzetta O'Brien & Richardson, LLC can help you explore your legal options. Contact our office today and schedule a free initial consultation. Act now and call us at 312-236-6324.
Sources:
https://www.healthline.com/health/pregnancy/pitocin-induction