Is a Doctor Legally Responsible for Failure to Diagnose Breast Cancer?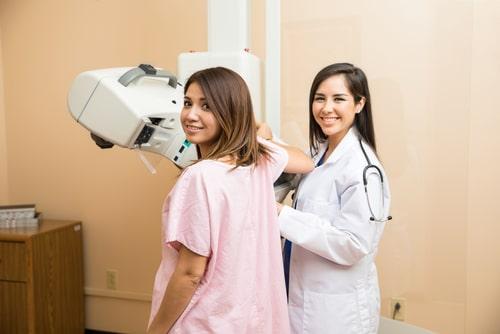 The sooner cancer is discovered, the sooner treatment can begin, and the more likely the individual will survive. The American Cancer Society states that when breast cancer is detected in the localized stage, the survival rate is 99 percent. The longer it takes for someone to be diagnosed with cancer, the lower their chances of beating the disease. When it comes to breast cancer, early detection is key.
If a medical professional's failure to diagnose cancer causes a patient's injury or death, he or she may be liable for damages through a medical malpractice lawsuit.
Detecting Breast Cancer
There are a number of tests used to detect breast cancer, including mammograms, ultrasounds, and biopsies. Doctors and radiologists must recognize the warning signs of cancer and order the appropriate tests and treatments.
Sometimes, a medical professional's failure to detect breast cancer stems from a misread mammogram or a mistake in the examination room. Other times, it may be due to the failure to order additional testing after an abnormal mammogram.
Medical Standard of Care
Of course, doctors and medical specialists cannot always immediately know that a person has a condition like cancer. Many people wonder when a doctor's failure to diagnose cancer crosses the line into medical malpractice. This question usually hinges upon whether the doctor or other medical professional met the "medical standard of care."
The medical standard of care is the level of care that a reasonably prudent medical professional, with similar training and experience, would have provided under the same circumstances. In many medical malpractice cases, an expert witness in the same or similar field is consulted about whether the doctor did or did not meet the medical standard of care.
Liability for Failure to Diagnose Cancer
If the failure to diagnose cancer amounted to medical malpractice, the doctor or other liable party may be required to pay damages. These damages may include:
Pain and suffering

Medical expenses

Lost wages from missed work

Loss of enjoyment of life

Wrongful death damages, including funeral and burial expenses
An experienced medical malpractice attorney can help you understand your legal options if you or a loved one has been harmed by a failure to diagnose cancer.
Contact Our Chicago Medical Malpractice Lawyers
If you or a loved one were misdiagnosed or did not receive a prompt breast cancer diagnosis, contact Winters Salzetta O'Brien & Richardson, LLC to learn about your legal options. Our Chicago, Illinois medical malpractice attorneys can help you take the next steps. Call 312-236-6324 for a free consultation.
Source:
https://www.nationalbreastcancer.org/early-detection-of-breast-cancer/