Is It Neglect When a Resident Suffers a Fall in a Nursing Home?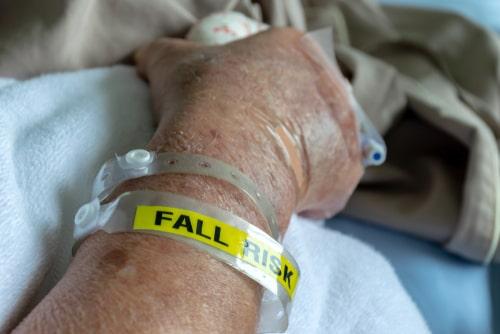 As we age, certain functions become more difficult. The elderly population is at an increased risk for falls and with decreased bone density, those falls are much more likely to cause injuries or death as a result. With nursing homes catering to the elderly population, it is important for Illinois nursing homes and those around the country to employ safety measures to help protect their residents from these incidents. Unfortunately, falls are a common occurrence. Each year, approximately half of all nursing home residents will experience a fall. The question when a resident does fall is what level of liability, if any, does the nursing home facility and staff have.
Factors for Establishing Liability
When a nursing home resident experiences a fall, the nursing home owner or person in charge of the facility can be found liable if they were negligent. Negligence can be proven if the owner or individual in charge:
Owed a duty to the person who was injured - The owner or individual in charge of the nursing home owed a duty to the resident who fell.
Breached their duty - The owner or individual in charge must have either taken action they should not have taken or failed to take action they should have.
Caused injuries because of the breach - The actions or inactions of the owner or individual in charge led to the resident's injuries.
The injuries of the person who fell resulted in damages - The resident's injuries resulted in damages (e.g. medical bills).
Situational Proof of Negligence
In some cases, the circumstances surrounding the accident demonstrate the negligence of the nursing home. For example, if the resident fell and suffered injuries due to water that had spilled and was left on the floor for an extended period of time, the nursing home could be found negligent for those injuries if any of the following applied:
The nursing home is understaffed and there were not enough employees on duty to be able to address the issue of the spilled water.
The nursing home failed to provide proper training to employees to ensure that incidents such as spilled liquids are addressed right away in order to prevent resident falls and injuries.
The resident who was injured was supposed to be monitored at all times by staff but the staff failed to provide that care.
Contact Our Chicago, IL Nursing Home Attorneys
If you suspect that your loved one has suffered negligence or abuse in their nursing home, it is so important that they not only receive compensation for their injuries but that you prevent the facility from continuing the same behavior. At Winters Salzetta O'Brien & Richardson, LLC, our qualified attorneys can help to hold those responsible accountable. We will fight for the compensation that your loved one deserves. To schedule a free consultation, contact our Cook County nursing home law attorneys at 312-236-6324 today.
Source:
https://www.ilga.gov/legislation/ilcs/ilcs5.asp?ActID=1225&ChapterID=21