Major Brands Face Recall Over Sunscreen Carcinogen Concerns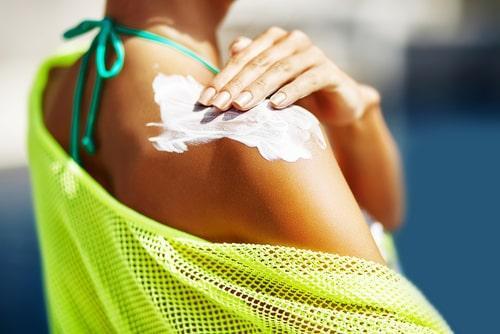 In July, several brands owned by pharmaceutical and consumer goods giant Johnson & Johnson issued recalls of sunscreen products over concerns that the products contain low levels of benzene, a cancer-causing chemical. These brands included products from Neutrogena and Aveeno. Johnson & Johnson's actions were not required by the Food and Drug Administration (FDA), but rather were voluntary and done "out of an abundance of caution."
Researchers have asked the FDA to issue recalls for more brands after they found evidence suggesting octocrylene, another carcinogenic chemical, may be present in sunscreens produced by major companies. The researchers are concerned that octocrylene degrades to benzophenone, which can interfere with important hormones such as estrogen. These recent developments raise important questions of product liability on the part of companies producing these products.
What are Carcinogens?
A carcinogen is a substance that makes the formation of cancer more likely, either by disrupting metabolic processes or by damaging a person's genome. Smoking cigarettes is a well-known source of many carcinogens, and the effects of tobacco's carcinogens and their contribution to rates of lung cancer have been well-researched and documented.
The chemicals at issue in the sunscreen recalls are benzene and benzophenone. Benzene causes human cells not to work correctly by causing damage to bone marrow and the immune system. Long-term exposure, meaning exposure of a year or more, may lead to irregular menstrual periods, shrinkage of the ovaries, and cancer.
Benzophenone is a concern because, while not directly present in the sunscreen, it may become present over time as an active ingredient, octocrylene, degrades and turns into benzophenone. Benzophenone is a known carcinogen that is prohibited in any amount in consumer products yet is commonly believed to be a contaminant in octocrylene-containing personal products with SPF protection, such as lip balm.
Are Sunscreen Companies Liable?
Although it remains to be seen whether Johnson & Johnson and other sunscreen-producing companies may be held liable for the presence of these carcinogens, companies can be held liable for distributing products that cause unintended injuries or illness. When a manufacturer fails to warn consumers about its product's risks, the company may be liable for harm caused to consumers.
Speak with a Cook County Toxic Tort Attorney
If you are worried that your use of recalled sunscreen brands may have caused or contributed to cancer or other injuries, consider speaking with a DuPage County product liability attorney. The lawyers with Winters Salzetta O'Brien & Richardson, LLC are committed to advocating passionately on behalf of their clients and fighting for justice for those who have been harmed. Schedule your free consultation at our Chicago offices today by calling us at 312-236-6324.
Sources:
https://emergency.cdc.gov/agent/benzene/basics/facts.asp
https://nypost.com/2021/07/15/jj-recalls-aveeno-neutrogena-sunscreens-over-cancer-risk/