Medical Malpractice Claims for Anesthesia Errors in Chicago, Illinois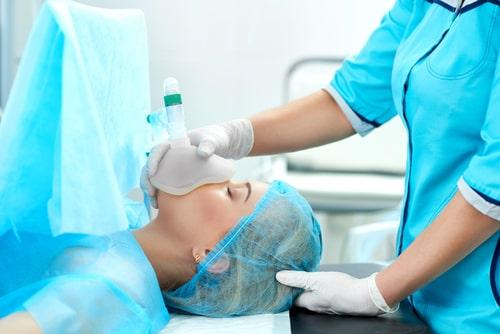 Anesthesia errors can be devastating, leading to serious injury or even death. If you or a loved one suffered an anesthesia error, it's important to understand your legal rights and how to take action.
Various parties may be responsible for an anesthesia error, including the surgeon, anesthesiologist, or nurse anesthetist. It's essential to consult with a medical malpractice lawyer to determine who is liable so that you can take the appropriate legal action.
Common Anesthesia Errors
Anesthesia errors can range from minor to severe, depending on the situation. Some common anesthesia errors include:
Administering incorrect medications or dosages

Failing to monitor vital signs during and after surgery

Improper intubation resulting in oxygen deprivation

Delaying treatment when complications arise
For example, if anesthesiologists fail to monitor vital signs during surgery and a patient experiences a drop in blood pressure, the anesthesiologist may be liable for any injuries the patient suffers as a result.
Another form of medical negligence occurs when a medical professional administers the wrong medication or dosage of anesthesia. This could lead to serious complications, including brain damage, stroke, and even death.
How to Take Legal Action
If you or someone you love has been injured due to an anesthesia error, you may be able to take legal action in the form of a medical malpractice claim. A medical malpractice lawyer can help you seek compensation for your injuries. To get a case started, you will need to prove that the medical professional acted negligently and that this negligence caused your injuries. Your medical records and medical testimony will be important to prove your case.
Types of Damages You May Recover
Individuals injured by anesthesia errors or surviving family members may be able to seek compensation for medical bills, pain and suffering, lost wages due to missed work, and other damages related to the injury or death. Make sure to be timely with your legal action, as there are statutes of limitation that limit the amount of time you have to file a claim. In Illinois, the statute of limitations is two years from when the incident happened.
Your lawyer will be able to review your case, advise you on what types of damages are available in your particular situation, and help you take legal action.
Contact a Chicago Personal Injury Lawyer
Anesthesia errors can have devastating consequences. If you or someone you love has been injured due to an anesthesia error, it is important to understand your legal rights and what you can do to seek compensation. Contact a Chicago medical malpractice lawyer for a free initial consultation. Call Winters Salzetta O'Brien & Richardson, LLC at 312-236-6324 to start the process today.


Source:
https://ilga.gov/legislation/ilcs/documents/073500050K13-212.htm