Medical Negligence Involving Failure to Address Vascular Complications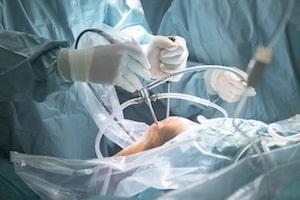 People in the United States who receive medical treatment expect their doctors to provide high-quality care that properly addresses their concerns, including any complications that arise from treatment. Unfortunately, medical errors often occur, and these can lead to serious injuries. Orthopedic procedures are one area of medicine in which medical professionals must take extra care, and when doctors fail to address vascular complications following these procedures, patients may suffer a great deal of harm.
Common Vascular Issues in Orthopedic Procedures
Orthopedic procedures involve surgeries or treatments to the musculoskeletal system, including the bones, joints, muscles, ligaments, and tendons. Some common procedures include treatment of joints with an arthroscope (arthroscopy), joint replacement (arthroplasty), correction of deformed bones (osteotomy), repair of bone fractures, treatment of herniated disks in the spine, and repair of torn tendons or ligaments.
Due to the complexity of orthopedic procedures, various complications can arise, especially in cases involving joint replacement, such as complete knee or hip arthroplasty. Issues involving the vascular system, or blood vessels, are one of the most serious complications, and they can include:
Blood clots - Deep vein thrombosis caused by blood clots in an arm or leg can result in swelling and pain in the affected limb.
Damage to blood vessels - If blood vessels are cut or damaged during a procedure, this can lead to hemorrhaging. Aneurysms can also occur, resulting in pain, edema, and skin ulcers, as well as other life-threatening complications.
Blood effusion - Blood can pool in the area of the body in which a procedure took place, causing painful swelling and bruises.
Doctors should closely monitor patients following a procedure and be aware of the potential for vascular complications. If necessary, tests such as an ultrasound or angiography should be performed to determine whether there are any vascular issues. If any symptoms occur, timely intervention is essential, and patients should receive a vascular consult to determine whether vascular surgery is necessary. Failure to correct vascular complications can result in further injuries, such as amputation or paralysis.
Contact a Chicago Medical Negligence Attorney
At Winters Salzetta O'Brien & Richardson, LLC, our attorneys are highly experienced in cases involving medical malpractice, and we work with injured patients to recover compensation for injuries caused by the negligence of doctors or medical staff. In one notable case, we secured a $1.6 million settlement for a woman who was injured when a surgeon performed a spinal procedure incorrectly.
If you have experienced complication following an orthopedic procedure, our DuPage County medical malpractice attorneys can help you determine whether you were injured by a doctor's negligence and work with you to pursue the financial compensation you deserve. Contact us today at 312-236-6324 to arrange a free consultation.
Sources:
https://www.marinahospital.com/faq/what-are-the-most-common-orthopedic-surgeries
https://www.marinahospital.com/faq/what-are-the-most-common-complications-and-risks-of-orthopedic-surgery
https://www.stoptheclot.org/about-clots/toolkit-for-knee-hip-replacement-patients/orthopedic-surgery-fact-sheet/
https://www.researchgate.net/publication/51761739_Vascular_complications_in_orthopaedic_surgery