My Doctor Operated on the Wrong Leg. Do I Have a Medical Malpractice Claim?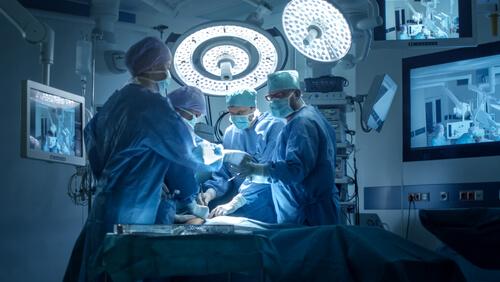 When we put our trust in medical professionals, we expect nothing less than the best care possible. Unfortunately, medical errors sometimes occur, often leading to devastating consequences. One such error that raises serious concerns is when a doctor operates on the wrong leg, causing severe mobility issues to the point where the patient can no longer walk, greatly affecting their quality of life. Today, we will use this scenario to discuss whether this patient would have a viable medical malpractice claim. We will also discuss the factors you should consider if you find yourself in a distressing situation like this, such as contacting a personal injury attorney proficient in handling medical malpractice claims.
Medical Malpractice in Context
When negligence or an omission occurs during the treatment of a patient resulting in harm to that patient, such as a doctor operating on the incorrect leg, this type of error would likely fall within the realm of malpractice. However, the viability of a malpractice claim depends on several important factors that need to be thoroughly assessed by both medical and legal professionals.
The Establishment of Negligence and Proving Liability
To have a viable medical malpractice claim, you need to establish negligence on the part of the healthcare professional. In cases of operating on the wrong leg, factors such as inadequate pre-surgery verification processes, incorrect patient identification, poor communication, or lack of double-checking may point toward negligence. Whatever the specific details of a given case, there are several important legal elements that must be met in order for negligence to be proven. These are:
There was a doctor-patient relationship

There was a standard of care and the doctor breached that standard of care

The breach of care was the reason for the injury

The injury caused the patient damages
These are complex legal topics and it is important before filing a medical malpractice claim to obtain the legal guidance of an attorney. Your attorney will investigate the unique circumstances surrounding your case and provide you with sound advice on whether pursuing a malpractice claim is in your best interests.
Contact a Chicago, Illinois, Medical Malpractice Lawyer
Operating on the wrong leg is a shocking medical error that leaves physical, emotional, and financial burdens for the affected patient. If you find yourself in this unfortunate situation, consulting with a qualified legal professional is crucial. Contact the experienced Chicago, IL medical malpractice attorneys with Winters Salzetta O'Brien & Richardson, LLC. Call 312-236-6324 for a free consultation.
Source - https://www.ncbi.nlm.nih.gov/pmc/articles/PMC2628513/