Negligent Security at an Apartment Complex Can Lead to Assaults and Injuries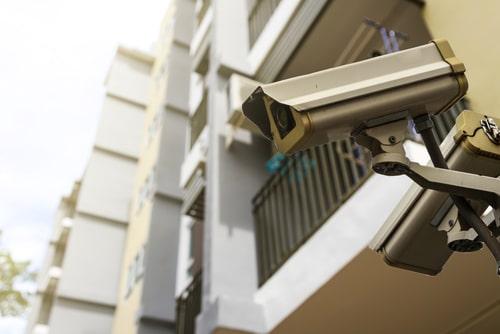 Tenants in an apartment have certain legal rights. Landlords and property owners have certain legal responsibilities. One such responsibility is the obligation to provide a safe and secure environment for their tenants. When negligent security leads to a tenant's injury or death, the landlord may be held liable under what is known as premises liability.
If you have been injured in an assault or other crime on apartment property, you may be able to recover compensation for medical expenses, lost income, pain and suffering, and other damages.
What is Considered Negligent Security?
Apartment complexes have a duty to take appropriate measures to ensure the safety of their tenants. This means they must take action to deter and prevent criminal activity on the premises. There is no way to completely prevent crime or tenant injuries, but apartment landlords must provide a reasonable degree of security.
There are a number of different ways in which negligent security can occur:
Failing to adequately light common areas, stairwells, parking lots, and other areas on the property

Failing to properly maintain security equipment, such as alarms, CCTV cameras, and locks

Failing to hire adequate security personnel

Failing to investigate or take action after reports of suspicious activity or crimes

Allowing bushes, trees, and other landscaping to grow too close to buildings or create hiding spots for criminals

Failing to screen tenants or visitors properly

Failing to fix broken locks or gates
The types of security an apartment complex needs largely depend on the area's crime rate and the frequency of violent crimes at the apartments in the past. An apartment complex in a high-crime area might need more security than one in a low-crime area.
Negligent Security Can Lead to Assaults and Injuries
When apartment landlords or property owners fail to take reasonable steps to ensure the safety of their tenants, it can lead to tragic results. Assaults, rapes, robberies, shootings, and other crimes can occur. Tenants can be seriously injured or killed.
If you were injured in a crime on an apartment property, you may be able to hold the landlord or property owner liable under the doctrine of premises liability. This allows individuals to recover compensation for their injuries, losses, and damages. You may be able to recover monetary damages for:
Medical expenses

Lost wages

Pain and suffering

Emotional distress

Wrongful death (if a family member was killed in an assault)
Contact our Chicago Negligent Security Lawyer
When inadequate security causes an apartment tenant to be injured or killed, the apartment complex owner or landlord may be legally responsible. Call our Chicago apartment injury attorneys at 312-236-6324 to learn how we can help you.
Source:
https://www.ilga.gov/legislation/ilcs/ilcs3.asp?ActID=2048&ChapterID=57