New Information Comes to Light About Boeing 737 MAX Plane Crashes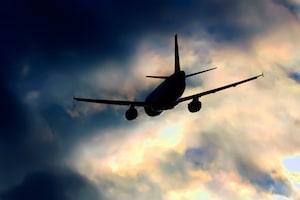 After two separate aviation accidents involving Boeing 737 MAX 8 planes within the past six months, the plane's manufacturer is under a great deal of scrutiny. A Lion Air plane crashed in Indonesia on October 29, 2018, and an Ethiopian Airlines plane crashed outside of Addis Ababa on March 10, 2019, with the two crashes resulting in the deaths of 346 people. Investigations have found that faulty sensors and software may be to blame for these disasters, which opens up the possibility that the families of these plane crash victims may be able to pursue product liability lawsuits against Chicago-based Boeing.
Faulty Flight Control Systems
Investigators into both crashes have noted that there are "striking similarities" between the two incidents. In both cases, it appears that a flight control system called the Maneuvering Characteristics Augmentation System (MCAS), which was meant to prevent mid-air stalls, caused the pilots to lose control of the planes. The MCAS had automatically acted to force the planes' noses down in response to incorrect readings from the planes' angle-of-attack (AOA) sensors, and pilots had not been properly trained in how to disengage this system. Experts believe that the combination of faulty data, automated systems, and lack of pilot training proved to be deadly in these cases, and in order to avoid similar crashes, countries around the world have grounded all 737 MAX planes.
Many people are questioning how such a system could have been put in place and how it could have passed the certification process by the FAA. Typically, planes have redundant systems in place to ensure that if one component fails, others will be able to ensure that the aircraft can be operated safely. However, the Boeing 737 MAX appears to have been designed with a single point of failure, and the reliance on sensors that were providing faulty readings likely was a major factor in these disasters.
Some industry experts have speculated that Boeing's choice to create a MAX model of their 737 planes was made so that new planes could be rushed into production in order to compete with Airbus, a rival plane manufacturer. The changes made to the existing 737 model were intended to be minor enough that pilots would not be required to have simulator training on the 737 MAX. However, this led to a reliance on automation and a single source of sensor data, creating the potential for disaster.
Contact a Chicago Product Liability Attorney
The attorneys of Winters Salzetta O'Brien & Richardson, LLC believe that companies should not put profits ahead of consumer safety. Unfortunately, this may have been the case in these recent aviation disasters, and hundreds of families have been affected as a result. If your family has been impacted by an aviation accident or any other type of injury caused by the negligence of product manufacturers, we can help you pursue compensation for your damages. Contact our Cook County defective product lawyers today at 312-236-6324 to schedule a free consultation.
Sources:
https://www.seattletimes.com/business/boeing-aerospace/a-lack-of-redundancies-on-737-max-system-has-baffled-even-those-who-worked-on-the-jet/
https://www.npr.org/2019/03/26/707050572/boeing-737-max-software-fix-and-report-on-fatal-crash-expected-this-week