Nursing Home Abuse: Causes and Prevention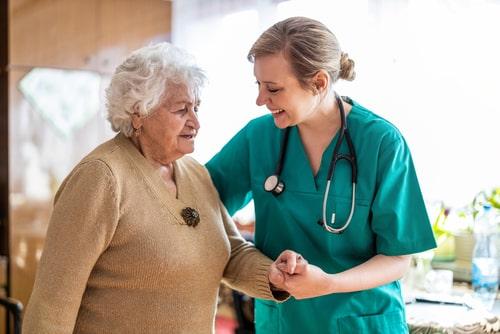 Nursing home residents trust that the staff will care for their needs and keep them safe. Sadly, many nursing homes miss the mark. Nursing home neglect and abuse is more common than many realize. It can take the form of skipped medication, overmedication, failure to provide for the resident's daily needs, and even intentional abuse.
If your loved one was harmed as a result of nursing home neglect or abuse, you may be able to take legal action against the facility. An experienced nursing home abuse lawyer can help you understand your options and take steps to protect your loved one's rights.
Causes of Nursing Home Abuse and Neglect
What are some of the main causes of nursing home abuse? In many cases, it is the result of medical negligence, failure to provide medical care, medication mistakes, and understaffing.
Medical Negligence
One of the most common causes of nursing home abuse is medical negligence. This can take many forms, but it generally occurs when a nursing home staff member fails to provide the proper level of care to a resident. This can happen when a nursing home does not have enough staff members to care for all of the residents or when staff members are not properly trained.
Preventing bedsores should be a key priority for staff. Nursing home residents with limited mobility will need assistance to move around and shift in their beds or wheelchairs so bedsores do not develop. When nursing home staff members do not turn or reposition residents often enough, bedsores can develop. These sores can quickly become infected, leading to serious health complications.
Medication Mistakes
One of the most serious forms of nursing home abuse is medication mistakes. Medication errors can occur when a nursing home staff member gives a resident the wrong medication or fails to give the resident the correct dosage of medication. Some nursing home facilities even intentionally overmedicate residents or use antipsychotic medications to sedate residents.
Nursing Home Abuse
It is hard to believe, but some nursing home residents are physically, sexually, or mentally abused by staff or other parties. Physical abuse can include slapping, hitting, or kicking a nursing home resident. Sexual abuse can occur when nursing home staff members take advantage of residents who are unable to consent to sexual activity. Mental abuse may involve intentionally embarrassing a resident, threatening a resident with physical harm, isolating the resident, or refusing to provide for the resident's hygiene needs.
Contact Our Chicago Nursing Home and Abuse Lawyers
Nursing home residents have the right to be free from neglect and abuse. If your loved one was injured or killed by nursing home negligence or intentional abuse, contact Winters Salzetta O'Brien & Richardson, LLC for help. We can investigate your claim and take action against the nursing home facility to hold them accountable. Call our Chicago nursing home injury attorneys today at 312-236-6324 for a free consultation.
Source:
https://www.ilga.gov/legislation/ilcs/ilcs5.asp?actid=1225&chapterid=21