October Is Breast Cancer Awareness Month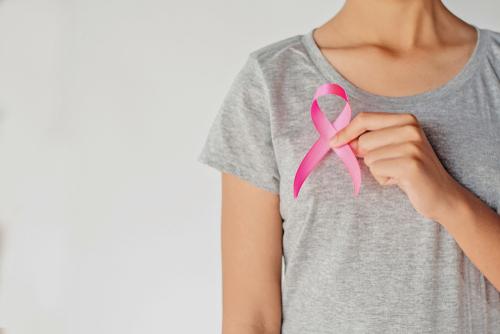 Our law firm is proud to celebrate Breast Cancer Awareness Month in October 2023, as we have worked with and supported many breast cancer victims in our legal practice and community involvement. We have represented patients who received a preventable misdiagnosis or delay of treatment, and we are passionate about seeking justice for breast cancer patients who receive subpar medical care and attention.
With more than 240,000 breast cancer diagnoses each year in the United States, ensuring adequate awareness is critical. If you believe you experienced a breast cancer misdiagnosis or medical negligence that worsened or complicated your condition, consult with our Illinois medical malpractice attorney as soon as possible. We are here to help.
What Is Breast Cancer Awareness Month?
Breast Cancer Awareness Month is a global campaign aimed at increasing awareness, early detection, and treatment of breast cancer. It serves as a powerful reminder of the impact of this disease and the importance of proactive health measures.
Throughout October, various organizations, communities, and individuals come together to educate, support, and raise funds for breast cancer research, treatment, and support services. The iconic pink ribbon symbolizes solidarity and hope, encouraging women and men to prioritize their breast health.
Regular screenings, such as mammograms and clinical breast exams, play a crucial role in early detection. Detecting breast cancer at an early, localized stage significantly improves treatment outcomes and survival rates.
Breast Cancer Awareness Month also emphasizes the significance of comprehensive healthcare, including regular check-ups and open communication with healthcare providers. It empowers individuals to take charge of their health and seek timely medical attention if any concerns arise.
Additionally, the month serves as a tribute to those affected by breast cancer – survivors, fighters, and those who have lost their lives to the disease. It offers a platform for sharing stories, providing support, and advocating for improved research and resources.
By actively participating in Breast Cancer Awareness Month, we contribute to a global movement that aims to eradicate this devastating disease. Through education, early detection, and support, we can make strides toward a future where breast cancer no longer poses a threat to individuals and families worldwide.
Failure to Diagnose Breast Cancer Is a Serious Concern
Failure to diagnose breast cancer is a severe medical concern, potentially leading to delayed treatment and a poorer prognosis. Early detection is crucial for effective intervention and improved outcomes for patients. When healthcare professionals overlook or misinterpret symptoms, patients are deprived of the timely care they need.
This can have profound emotional, physical, and financial consequences for patients and their families. Victims of medical malpractice that delayed a breast cancer diagnosis and treatment can seek legal recourse for medical negligence to hold responsible parties accountable and seek rightful compensation for the harm caused.
Speak with a Chicago, IL Breast Cancer Misdiagnosis Attorney Right Away
Our legal team is dedicated to protecting the rights of breast cancer patients who have to fight harder and undergo more invasive treatment because of a failure to properly diagnose the condition. Our Chicago, IL medical malpractice attorneys also support families who lost loved ones because of a misdiagnosis.
Contact Winters Salzetta O'Brien & Richardson, LLC online or by phone at 312-236-6324 to learn how we might help you and your family.