October is Breast Cancer Awareness Month: Know Your Rights after a Failure to Diagnose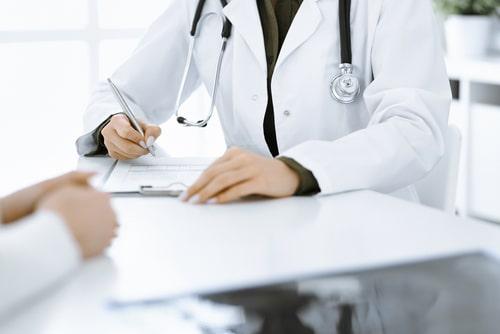 October is Breast Cancer Awareness Month. Over 250,000 new cases of breast cancer are diagnosed each year. While most women diagnosed with breast cancer will go on to live long and healthy lives, there are some who will suffer serious health complications or even death as a result of the disease. As with other types of cancer, early detection of breast cancer is key. The sooner someone is diagnosed with breast cancer, the sooner they can begin treatment.
Sadly, not all women are diagnosed with breast cancer in a timely manner. Some women will go for years without knowing they have the disease. In some cases, this is because they do not have access to quality healthcare. In other cases, it is because their doctor failed to properly diagnose their condition.
If you or a loved one has been the victim of a failure to diagnose, it is important to know that you have rights.
Doctors Have a Duty to Provide Reasonably Skilled Medical Care
Physicians are expected to provide medical care that meets the medical standard of care. The medical standard of care is the level of care that a reasonably skilled and competent doctor would provide under similar circumstances. If a doctor fails to meet this standard and a patient is harmed as a result, the doctor may be held liable for medical malpractice.
There are many different ways in which a doctor can fail to meet the medical standard of care when it comes to diagnosing breast cancer. For example, a doctor may fail to order the proper tests or may misinterpret test results. A doctor may also fail to refer a patient to a specialist when necessary.
If you believe that your doctor failed to provide reasonably skilled medical care and you were harmed as a result, you should speak with an experienced medical malpractice attorney. An attorney will review your case and help you understand your legal options.
You May Be Entitled to Compensation
If you were harmed by a failure to diagnose, you may be entitled to compensation. Compensation can help cover the cost of medical bills, lost wages, pain and suffering, and more. The amount of compensation you may be eligible to receive will depend on the specific facts of your case.
Contact a Chicago Failure to Diagnose Breast Cancer Lawyer
At Winters Salzetta O'Brien & Richardson, LLC, we know that a doctor's failure to diagnose breast cancer can have devastating consequences. We are here to help you fight for the compensation you deserve. Our skilled team has secured multiple seven-figure settlements for victims of failure to diagnose cancer. To schedule a free consultation with one of our experienced Chicago medical malpractice attorneys, call 312-236-6324 or contact us online.
Source:
https://www.cancer.org/cancer/breast-cancer/about/how-common-is-breast-cancer.htm