Poor Fertility Treatment Practices Can Cause Tragedies in Illinois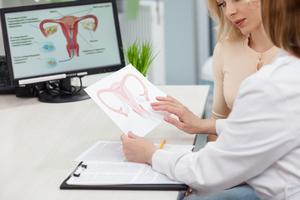 Families in Illinois who struggle to conceive without medical assistance already have enough challenges to manage without having to face the consequences of incompetent or negligent medical care. Unfortunately, this does not prevent in vitro fertility (IVF) treatment professionals from failing to provide an appropriate standard of care when treating their patients, potentially causing great harm to the mother, an embryo, or a child developing in utero.
Reproductive law is relatively new and presents unique and developing legal challenges. In this blog, we will reveal some of the common harms that can result from improper treatment in a fertility clinic. If you recognize yourself as having experienced any of these conditions, a fertility medical malpractice attorney may be able to help.
Common Types of Fertility Malpractice and Injury
Fertility clinics exist to help people who wish to become parents but are struggling with fertility due to underlying conditions. Fertility clinics may also help preserve the eggs or sperm of people who hope to have children one day but are not yet ready.
In most cases, fertility specialists excel at their job and help many people make their dreams of parenthood come true. Sometimes, however, healthcare professionals do not possess the appropriate experience, caution, or competence for fertility treatment and are negligent in their duty of care. Common types of harm resulting from fertility treatment include:
Ectopic pregnancy, or pregnancy that occurs when a fertilized egg implants inside a fallopian tube or other location outside of the uterus

Ovarian hyperstimulation, or an exaggerated physical response to excess hormones delivered during fertility treatment that causes swelling and pain in the ovaries

Too many transferred embryos, resulting in three or more fetuses that must sometimes be terminated at some risk to the mother and other fetuses

Mishandling or unintentionally destroying usable embryos

Punctured blood vessels and serious bleeding during transuterine egg retrieval

Mixing up sperm or fertilized eggs, causing parents to involuntarily carry and give birth to someone else's child

Infection from egg retrieval due to unsterile equipment or failure to provide necessary antibiotics following a retrieval procedure

Ovarian torsion, or the twisting of an ovary that cuts off the ovary's blood supply
Contact a Chicago, IL Reproductive Law Attorney
If you have suffered at the hands of a negligent fertility treatment provider, an experienced Cook County reproductive law attorney with Winters Salzetta O'Brien & Richardson, LLC may be able to help you seek justice and fair compensation for your suffering. We treat our clients with personal care and compassion and advocate dedicatedly on their behalf. Schedule a free consultation by calling our offices today at 312-236-6324 and find out what our award-winning firm has to offer you.
Sources:
https://www.ilga.gov/legislation/ilcs/fulltext.asp?DocName=073500050K2-622
https://www.webmd.com/infertility-and-reproduction/news/20120111/ivf-are-three-embryos-too-many-transfer