Premises Liability Explained: Who is Liable for Injuries on Someone Else's Property?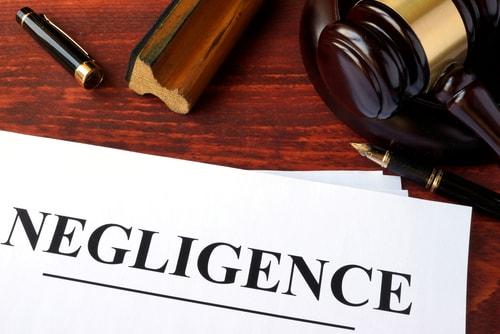 The Illinois Premises Liability Act protects visitors from harm caused by the carelessness or negligence of property owners and operators. The law holds people responsible for premises liability if their actions or negligence result in injury, ensuring that all parties take reasonable steps to keep licensees and invitees safe while on-site.
Who Is Considered a Licensee or Invitee?
Under Illinois law, visitors on a property are divided into two categories: licensees and invitees. A licensee is someone who enters another's property with permission but without an implied or expressed invitation from the owner or occupier of the land. An invitee is someone who enters another's property with an implied or expressed invitation from the owner or occupier of the land. Both of these are very different from a trespasser, who would far less standing to file a premises liability action following an injury.
What are the Elements of a Premises Liability Case in Illinois?
For a plaintiff to successfully bring forth a premises liability claim against an owner or occupier in Illinois, they must prove four elements:
A condition existed on the property that presented an unreasonable risk.
The defendant knew or should have known about this condition.
The defendant failed to exercise reasonable care.
The plaintiff suffered injury as a result of this failure.
If all of these elements are present, a plaintiff may be able to recover compensation for their injuries.
What Types of Injury Claims Fall Under Premises Liability?
Premises liability can cover a wide array of injury claims. Examples include:
Slips and falls due to icy conditions or wet floors
Swimming pool accidents
Overexposure to hazardous substances in the form of chemicals or asbestos
Negligent security, which leads to assault or battery
Animal attacks by domesticated animals
Defective equipment while on someone else's property
What Should I Do if I Have Been Injured On Someone Else's Property?
After you receive any medical care you need, contact an experienced premises liability attorney. They can review your case and assess whether you have a valid claim against the owner or occupier of the property where you were injured.
It can be tricky to navigate the legal system when it comes to premises liability cases. An experienced lawyer will know how to build a strong case on your behalf so that you can obtain fair compensation for your injuries.
Contact an Illinois Personal Injury Attorney Today
If you or a loved one has been injured on someone else's property, contact a Chicago premises liability lawyer to discuss your case today. A qualified attorney will assess the facts of your case and help determine if you have grounds to pursue a claim for damages under Illinois premises liability law. Call Winters Salzetta O'Brien & Richardson, LLC at 312-236-6324 for a free consultation.
Source:
https://www.ilga.gov/legislation/ilcs/ilcs3.asp?ActID=2048&ChapterID=57