Signs Your Loved One is Being Sexually Abused in a Nursing Home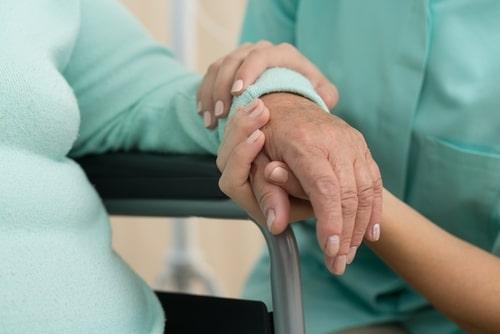 When an elderly person or individual with disabilities cannot take care of themselves, moving that person to a nursing home is often the next step. We trust that nursing home facilities will be safe, clean, and staffed with compassionate workers. However, some nursing homes fail to meet these expectations. In extreme cases, the nursing home staff even intentionally harm residents.
It is hard to believe that nursing home staff would prey upon vulnerable residents, but sometimes, the very people who are supposed to protect residents are the perpetrators of abuse. Physical abuse, sexual abuse, and psychological abuse are not uncommon in nursing homes in Illinois and across the United States. If you suspect that your loved one was sexually abused or otherwise harmed while living in a nursing home, do not wait to take action.
Red Flags That Could Be Signs of Sexual Abuse
Nursing home residents are often frail and in poor health. Many suffer from Alzheimer's disease or other ailments that reduce their ability to communicate with others. Sadly, some people take advantage of this vulnerability. Understaffing, inadequate staff training, and negligent hiring practices such as failing to perform background checks can increase the chances of abuse.
Because many nursing home residents suffer from cognitive decline, abuse victims may not be able to report the abuse to loved ones or the police. Sometimes, residents have the capacity to express themselves clearly, but they are afraid to report abuse for fear of retaliation. Loved ones should pay careful attention to physical and behavioral signs that a resident is being abused.
Sexual abuse of a nursing home resident may be marked by signs such as:
Bruises, cuts, and other injuries to the resident's genitals and breasts

Blood in the resident's clothing

Staff are unwilling to discuss resident concerns with loved ones

The resident displays signs of fear, anxiety, and agitation around staff

The resident suffers from sexually transmitted infections

The resident experiences pain when sitting or walking

The resident avoids changing clothes or bathing around staff
Taking Legal Action Against Abusive Nursing Homes
If your loved one was abused or neglected while living in a nursing home, you may be able to take legal action against the nursing home facility and other at-fault parties. A nursing home injury lawsuit may hold the facility accountable for the harm your loved one endured. You may also be entitled to monetary damages.
Contact a Chicago Nursing Home Abuse Lawyer
The Chicago nursing home abuse and neglect attorneys at Winters Salzetta O'Brien & Richardson, LLC are committed to standing up for nursing home residents and their families. We can help you explore your legal options and take the next steps. Call 312-236-6324 for a free, confidential consultation.
Source:
https://www.nia.nih.gov/health/elder-abuse#types