Some Heartburn Drugs May Contain Cancer-Causing Contaminants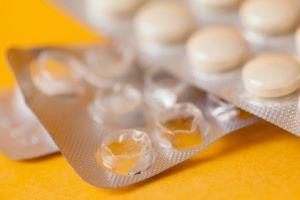 In the United States, we expect the medications that are available on the market to be safe for people to use. The Food and Drug Administration (FDA) closely regulates drugs and takes steps to protect public safety if any issues are discovered. Recently, the FDA has recommended that all ranitidine products be removed from the market due to unsafe levels of a carcinogenic substance. Because this drug is widely used to treat heartburn, acid reflux, and related conditions, consumers may have suffered adverse effects after using it. If you have been harmed by a dangerous drug or another type of defective product, you will want to consult with an attorney to determine your options for recovering financial compensation.
How Dangerous Is Ranitidine?
Ranitidine is commonly known under the brand name Zantac, although it is also available in generic form, and it can be prescribed by a physician or purchased over the counter. In 2019, the FDA began investigating ranitidine products after learning of testing that found the presence of N-nitrosodimethylamine, or NDMA, which is a known human carcinogen. Contamination by NDMA may negatively impact those with stomach, liver, colorectal, esophageal, kidney, bladder, prostate, and pancreatic cancers.
In some cases, drugs were found to contain 26,000-90,000 times the FDA's acceptable daily limits of NDMA. However, even though some products tested did not contain unacceptable levels of the cancer-causing substance, testing found that levels of NDMA in a product will increase over time, especially when drugs are stored at higher-than-normal temperatures. Due to the significant risk of contamination and the potential harm this chemical can cause to consumers, the FDA has requested that manufacturers withdraw ranitidine products from the market and that all products, including those that come in tablet or liquid form, be removed from store shelves.
Contact a Chicago Defective Drugs Attorney
At Winters Salzetta O'Brien & Richardson, LLC, we believe in helping consumers hold product manufacturers responsible for injuries that occur when defective or dangerous products are released to the market. We have successfully represented numerous clients in cases involving defective products, including securing a $900,000 settlement following a death that occurred because of the explosion of a defective car tire. If you have suffered harm because of your use of Zantac or other ranitidine products, we can investigate your case and work to hold a product manufacturer liable for your damages. Contact our Cook County product liability lawyers today at 312-236-6324 to schedule a free consultation.


Sources:
https://www.cnn.com/2020/04/01/health/zantac-fda-remove-from-market-bn/index.html
https://www.fda.gov/news-events/press-announcements/fda-requests-removal-all-ranitidine-products-zantac-market