Surgical Errors Are Alarmingly Common in the United States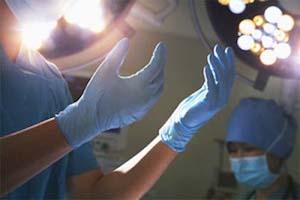 In the United States, we have some of the best doctors and healthcare facilities in the world, and we expect to receive quality medical care when we need it. We place a great deal of trust in medical professionals, but unfortunately, these people are only human, and mistakes are often made that can lead to serious injuries, drastically affecting a person's quality of life and a family's finances.
While medical malpractice can take a variety of forms, surgical errors are one type of medical negligence that can be especially devastating. These errors are much more common than one would expect; in fact, studies have found that more than 4,000 preventable mistakes occur every year during surgical procedures across the U.S. 60% of these errors cause temporary injuries, 33% cause permanent harm, and nearly 7% of cases lead to the death of a patient.
Common Types of Surgical Errors
Surgical malpractice can take a variety of forms, but some of the most common errors committed during surgery include:
Wrong site/wrong side errors - These errors involve a procedure being performed on the wrong part of the body. This can occur when a mistake is made in a patient's records or during preparation for surgery, resulting in an operation being performed on the wrong limb or side of the body. Another common mistake involves operating on the wrong level of the spine.
Wrong patient errors - While it may seem unlikely, some cases involve a procedure intended for one patient being performed on another patient. This can occur when patients have similar last names or when hospital staff members make clerical errors.
Wrong procedure errors - In some cases, surgeons perform a different procedure than what was intended. This can be especially harmful to patients, since they not only must deal with the negative impact a surgical procedure has on their body, but the original condition they are being treated for has not been properly addressed.
Foreign objects - Surgeons may leave objects such as sponges or clamps inside a person's body during an operation, and this can lead to serious infections, long-lasting pain, and physical impairment.
Pursuing Compensation for Surgical Mistakes
Whether they occur because of carelessness, improper record keeping, or failure of medical staff to meet their duty of care, surgical errors can have a massive impact on patients, affecting their physical well-being and their ability to earn an income. At Winters Salzetta O'Brien & Richardson, LLC, we are dedicated to helping those who have been harmed by surgical malpractice receive the compensation they deserve for the damages they have suffered. In one notable case, we obtained a $5.46 million verdict for a man who was injured when a surgeon operated at the wrong level of his spine.
If you have suffered injuries due to surgical errors or another form of medical negligence, contact our Chicago medical malpractice attorneys. Call 312-236-6324 to schedule a free consultation today.
Sources:
https://psnet.ahrq.gov/primers/primer/18/wrong-site-wrong-procedure-and-wrong-patient-surgery
https://www.webmd.com/a-to-z-guides/news/20121220/thousands-mistakes-surgery/