Surgical Errors May Involve Surgery at the Wrong Level of the Spine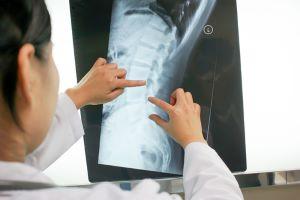 Patients who undergo surgery expect surgeons and other medical professionals who are involved in the procedure to take the proper care to protect their health and safety. Unfortunately, mistakes can occur during a surgical procedure that may cause a person to suffer additional harm on top of their existing medical conditions. In some cases, surgeons may perform procedures on the wrong part of a patient's body. This is especially common in spinal procedures where surgery is performed at the wrong level of the spine. In these cases, patients may be able to hold a medical provider responsible for their negligence through a medical malpractice lawsuit.
How Can Wrong-Level Spinal Surgery Errors Occur?
Studies have found that as many as half of all neurosurgeons have performed surgeries at the wrong level of the spine at some point in their careers. While it may seem unthinkable that a medical professional would accidentally operate on the wrong part of the body, these types of mistakes are more common in spinal surgeries. Wrong-level surgeries most often occur due to issues with intraoperative imaging or confusion about counting techniques used to identify the vertebrae where surgery should occur.
Imaging methods such as X-rays or MRIs will usually be used before performing surgery to identify the area of the spine where the procedure will be performed. Imaging will also be used during a procedure, but these images may not always match up with the pre-operative images, leading to confusion about where the surgery should be performed. Separate images will usually need to be taken of the cervical vertebrae in the neck, the thoracic vertebrae in the upper back, and the lumbar vertebrae in the lower back, and there can be some overlap between images, making them difficult to read.
Wrong-level spinal surgery may also occur if different techniques are used to count vertebrae before or during a procedure. During pre-operative imaging, the site for a procedure may be identified by starting at the vertebrae in the neck and moving downward to the correct level of the spine. However, during a procedure, a surgeon may begin from the tailbone or the lowest rib and move upwards, leading them to misidentify the site of the surgery.
Mistakes may also occur due to "anatomical variances" that make it difficult to identify the correct site for a spinal surgery. Conditions such as scoliosis or osteoporosis may affect the ability to count vertebrae correctly. When patients are morbidly obese, imaging tests may not be able to provide a clear picture of a person's spine. Extra care should be taken in these cases to correctly identify the level of the spine where a procedure should be performed.
Contact Our Chicago Surgical Error Attorneys
Medical professionals should always take care to ensure that surgical procedures are being performed on the correct part of the body. Unfortunately, rushed procedures, failure to take the proper preparations before performing surgery, or carelessness can lead to surgical errors that seriously injure patients. If you have suffered an injury because of the negligence of a surgeon or others who were involved in a surgical procedure, the attorneys of Winters Salzetta O'Brien & Richardson, LLC can help you take legal action to recover financial compensation. Contact our Cook County medical malpractice lawyers at 312-236-6324 to set up a free consultation today.
Sources:
https://spine.keckmedicine.org/many-factors-can-lead-to-wrong-level-spinal-surgery-but-most-are-preventable/
https://www.ncbi.nlm.nih.gov/pmc/articles/PMC3108446/
https://journals.lww.com/jbjsreviews/Citation/2014/02030/Wrong_Level_Spine_Surgery.2.aspx