The Shocking Prevalence of Nursing Home Sexual Abuse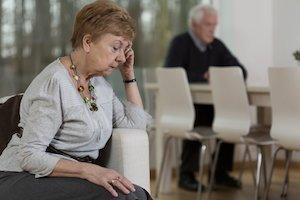 When someone reaches an advanced age and is no longer able to care for themselves, a nursing home or assisted living facility is often the best solution for a family. These facilities ensure that our elderly or disabled loved ones receive the medical care they need, as well as providing them with the proper nutrition, physical exercise, and social interaction. However, patients in nursing homes are in a vulnerable position, and sadly, cases of nursing home abuse or neglect, including sexual abuse, are all too common. If you suspect that your family member has been sexually abused while in the care of a nursing facility, you should be sure to understand your legal options.
Elder Abuse Statistics
The elderly population in the United States has increased significantly in recent years, due to the Baby Boomer generation reaching retirement age. As the number of seniors increase, so does the prevalence of elder abuse. It is estimated that around five million seniors are abused each year, and 10% of all elders have experienced some form of abuse. Unfortunately, only one in every 14 cases of abuse are reported.
While all forms of elder abuse are serious, sexual abuse is particularly shocking, yet it is frighteningly common. A 2017 investigation by CNN found that more than 16,000 complaints of sexual abuse were reported in nursing homes across the United States since 2000. In Illinois alone, 386 instances of sexual abuse were reported between 2013 and 2017, and 201 of these cases involved abuse by a caretaker such as a nursing home staff member. CNN also found that between 2013 and 2016, over 1,000 nursing homes were cited by the federal government for failing to prevent sexual abuse or for mishandling reports of abuse, and almost 100 facilities were cited multiple times.
Elder Sexual Abuse Risk Factors
While many residents of nursing homes and assisted living facilities are vulnerable to abuse, the following people are particularly at risk:
Those who do not have social support from family members or friends.
People with dementia. Studies have shown that nearly 50% of those with dementia have experienced some form of abuse.
People who have experienced trauma such as domestic violence or sexual assault in the past.
Those who are functionally impaired or are in poor physical health.
Women are more likely to be the victims of abuse than men.
Work With a Skilled Chicago Nursing Home Negligence Attorney
If your loved one has been the victim of sexual abuse or has been harmed by any other form of nursing home negligence, you should work with an attorney to determine your options for holding the perpetrators responsible. At Winters Salzetta O'Brien & Richardson, LLC, we have a great deal of experience helping the victims of nursing home abuse receive compensation for their damages. In one notable case, we obtained a $2 million settlement for the resident of a long-term care facility who was sexually abused.
If you believe that your family member has been sexually abused while in the care of a nursing facility, our Cook County nursing home abuse attorneys can help you determine who was liable for the harm that was done to them, and we will work tirelessly to make sure those parties are held responsible. Contact us at 312-236-6324 to arrange your free consultation.
Sources:
https://www.cnn.com/interactive/2017/02/health/nursing-home-sex-abuse-investigation/
https://ncea.acl.gov/whatwedo/research/statistics.html
https://www.ncoa.org/public-policy-action/elder-justice/elder-abuse-facts/