Understanding Nursing Home Injury Claims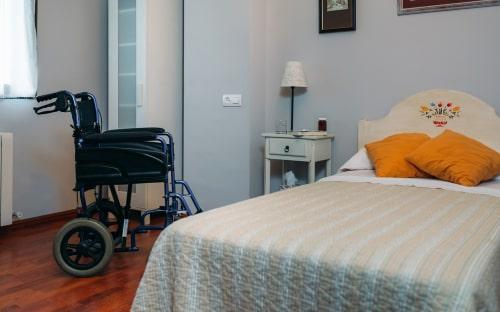 Nursing home injury claims can be complex and require a thorough understanding of the legal process. In Illinois, nursing homes have a legal responsibility to provide safe and appropriate care for their residents, and when they fail to do so, they can be held liable for injuries that occur as a result.
Proving Negligence in Nursing Home Injury Claim
When it comes to proving negligence, it is important to identify the specific actions or inactions that led to the injury. This requires gathering evidence such as medical records, eyewitness statements, and expert testimony. In some cases, it may be necessary to hire a medical expert.
A medical expert can also assess the extent of the resident's injuries and provide an opinion on whether the nursing home was negligent in providing the proper care. Additionally, a medical expert can help evaluate any long-term effects that may be associated with the injury, such as pain and suffering or financial losses.
Navigating the Legal Process
The legal process for nursing home injury claims can be overwhelming. Between filing a complaint, settling out of court, or going to trial, it can be a lot if you try to tackle this on your own. It is important to have an experienced attorney who can guide you through the process and protect your rights. You should also be aware of the timeline for filing a claim, as there are often statutes of limitations that must be adhered to in order to pursue a case successfully. In Illinois, claims must generally be filed within two years of the date that the injury occurred.
Remember that these types of claims may take a long time to resolve. Try to be patient and remain focused on the ultimate goal of obtaining justice for your loved one. With the help of an experienced attorney, you have the best chance of getting a successful outcome from your claim.
Contact a Chicago Nursing Home Injury Lawyer Today
If you or a loved one has been injured due to the negligence of a nursing home, consult with an experienced lawyer as soon as possible. An attorney can help you understand your legal rights and provide guidance on how best to navigate the legal process. Our compassionate Illinois personal injury attorneys have experience handling a variety of nursing home injury claims and are committed to fighting for our clients. Contact us today for a free case evaluation. Call us at [[phone] for your free consultation.
Source:
https://ilga.gov/legislation/ilcs/documents/073500050K13-212.htm