What are Common Forms of Dental Malpractice in Illinois?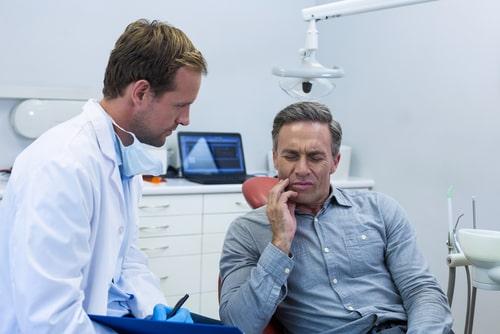 Going to the dentist is an unpleasant experience for many people. The general discomfort is often compounded by legitimate concerns about a dentist's competence and ability to fix a situation, rather than make it worse.
Unfortunately, visits to the dentist can result in treatment that does not meet an appropriate level of care. Physical pain and great financial expense can result from substandard dental treatment, to say nothing of the emotional turmoil patients experience. Sometimes, poor dental treatment can rise to the level of medical malpractice. When this happens, an experienced personal injury lawyer can help you determine if you have a case for damages.
Common Types of Dental Malpractice
Dental malpractice can cause harmful consequences, especially during more complex procedures like surgeries and extractions. Common types of dental malpractice include, but are not limited to:
Complications resulting from inappropriately administered anesthesia

Infection

Injuries to facial nerves

Failure to diagnose or treat a serious condition

Incorrect diagnosis or treatment

Failing to provide the patient with informed consent
Unethical Behavior
Dentists are medical professionals, but they are also regular people who can have serious behavioral issues. Dentists who become frustrated or angry may resort to excessive force or emotional abuse, including threats and physical abuse towards their patients.
Dentists may also perform treatments that are not medically necessary. Because the average patient generally has little understanding of dental health, it is easy for an unethical dentist to diagnose and treat a problem that does not really exist. Insurance practices and incentives from dental suppliers sometimes provide doctors with motivation to provide unnecessary treatment.
Improper Tool Usage
Medical sterilization is absolutely necessary for standard dental care. However, sometimes dentists and dental hygienists fail to sterilize equipment in a way that neutralizes viruses and bacteria from previous patients. This can expose later patients to hepatitis, HIV, and other serious illnesses.
Dental tools also wear down over time. In an effort to save money, a dentist may fail to replace instruments when necessary. Sometimes instruments can break off and get stuck inside a tooth or someone's oral tissue, resulting in the need for expensive additional treatment to remove the instrument and trauma to the patient.
Schedule a Free Consultation with a Chicago, IL Dental Malpractice Lawyer
If you have sustained injuries that you believe are a result of dental malpractice, a DuPage County personal injury attorney can help you understand whether you are entitled to compensation under Illinois law. At Winters Salzetta O'Brien & Richardson, LLC, we take our clients' injuries seriously and will handle your case with compassion. Call us today at 312-236-6324 to schedule your free initial consultation at our conveniently located downtown Chicago office.
Source:
https://www.ilga.gov/legislation/ilcs/fulltext.asp?DocName=073500050K2-622