What Causes Maternal Mortality in Illinois?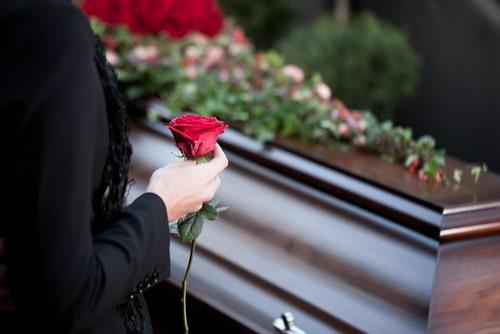 Every year, between 75-100 women die from complications related to pregnancy and childbirth injuries in Illinois alone. Even worse, the 2016-17 Illinois Maternal Morbidity and Mortality Report estimated that 83% of pregnancy-related deaths could have been prevented and the problem is serious enough nationally that around 11% of medical malpractice lawsuits each year are filed against OBGYNs for medical malpractice during pregnancy, labor, and delivery.
Mental health conditions, substance abuse, and pre-existing medical conditions can all significantly complicate the process of giving birth, but they should not be a death sentence. Women giving birth in Illinois are entitled to expect a standard of care that takes into account complicating factors and comorbidities, and when doctors and nurses fail to provide the appropriate standard of care, the consequences can be tragic.
What Factors Contribute to Maternal Mortality?
Many people are surprised to learn that only one in five maternal deaths occurs during childbirth. The majority of maternal deaths happen in the time following the birth, when the mother and child are no longer at the hospital. Although there are many reasons that women die during or following childbirth, they are often due to one or more of the following:
Prolonged Labor - A labor lasting more than 20 hours for a woman's first child and 14 hours for any subsequent children is considered prolonged. Prolonged labor can cause severe complications, including tears, ruptures, and lack of oxygen to the infant.

Uterine Rupture - For women who have previously had c-sections and then attempt a vaginal delivery, the risk of the c-section scar reopening can present serious problems.

Preeclampsia - A complication of dangerously high blood pressure, victims of preeclampsia can suffer liver and kidney failure.

Infection - Following delivery, women are at an increased risk of infection. It can be difficult for women who are recovering from childbirth to differentiate normal pain from a more severe condition, making regular post-delivery check-ups essential.

Hemorrhaging - Although women naturally bleed after childbirth, severe bleeding can be fatal.
Talk to a Chicago, IL Maternal Mortality Medical Malpractice Lawyer
The experienced Cook County medical malpractice attorneys at Winters Salzetta O'Brien & Richardson, LLC take medical malpractice very seriously and work aggressively to pursue justice for women who are injured or killed as a result of inadequate care. If you have lost a loved one during pregnancy or childbirth, you may be entitled to seek damages. We offer free, no-risk consultations so you can learn more about your options. Call our Chicago offices today at 312-236-6324.
Sources:
https://www.ilga.gov/legislation/ilcs/fulltext.asp?DocName=073500050K2-622
https://news.wttw.com/sites/default/files/article/file-attachments/2021_Maternal_Morbidity_Mortality_Report.pdf