What Does My Ki-67 Level Say About My Breast Cancer Diagnosis?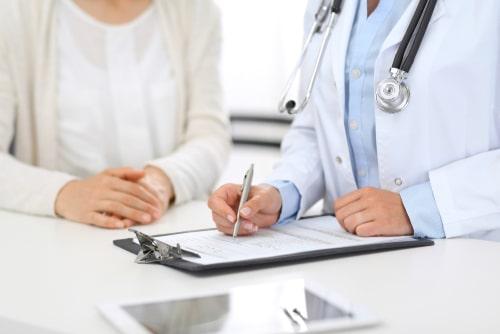 When someone is diagnosed with breast cancer, there are a number of tests that can indicate what kind of cancer it is, how quickly it is likely to progress, and which treatment options may be more successful than others. This can be an overwhelming amount of information for breast cancer patients and patients must put their trust in the hands of a qualified medical team.
Unfortunately, doctors, nurses, radiologists, and other medical staff do not always exercise an adequate standard of care, and breast cancer patients can suffer when their cases are misdiagnosed or otherwise not managed appropriately. Lives are tragically cut short every day because of breast cancer malpractice, and doctors are responsible for doing everything in their power to keep this from happening.
If you or someone you love has been diagnosed with breast cancer, you are probably learning as much as you can. One important test you may want to know more about is the Ki-67 proliferation marker test. For a brief overview of this topic, and how it may contribute to an understanding of your breast cancer diagnosis, read on.
What is the Ki-67 Protein?
Doctors use several tumor biomarkers to obtain information about breast cancer. Ki-67, which is a protein in the nucleus of cancer cells, is one such biomarker. When Ki-67 levels are high, it is an indicator that cancer cells are quickly growing and dividing. Because cancer cells by definition are cells that do not stop growing and dividing when they should, understanding the Ki-67 levels in a breast cancer tumor helps doctors understand how aggressive a cancer may be.
How Are Ki-67 Levels Measured?
When doctors take a biopsy of cancerous breast tissue, they send it to a laboratory for testing and try to get as much information about the cancer as possible. Ki-67 levels are measured by putting an antibody that attaches to certain antigen receptors on the Ki-67 protein into a breast cancer cell culture. Higher levels of the protein will absorb more antibodies and laboratories can see this under a microscope. More than 20% attachment indicates high cell growth.
There is some disagreement among oncologists about how accurately a Ki-67 test can help guide cancer treatment. Some research suggests that high levels are associated with worse prognoses, while other research suggests that cancers with high levels of Ki-67 may respond well to chemotherapy. Your medical team must take your Ki-67 test into consideration, along with many other pieces of information, to give you the gold standard of breast cancer care.
Meet with a Cook County Breast Cancer Misdiagnosis Lawyer
Every piece of information can be valuable when it comes to diagnosing and treating breast cancer. If your doctor or medical staff wrongly overlooked or bypassed important information, failed to order tests, or ignored treatment options, you may be able to pursue compensation. At Winters Salzetta O'Brien & Richardson, LLC, our Chicago breast cancer misdiagnosis attorneys take each case seriously and strive to pursue justice whenever a life was prematurely ended or life quality was diminished because of medical malpractice. Call us today at 312-236-6324 to schedule your case review and find out more about how we may be able to help.
Sources:
https://www.ncbi.nlm.nih.gov/pmc/articles/PMC3669503/
https://www.breastcancer.org/symptoms/diagnosis/rate_grade