What Happens if an Ironworker is Injured on the Job in Illinois?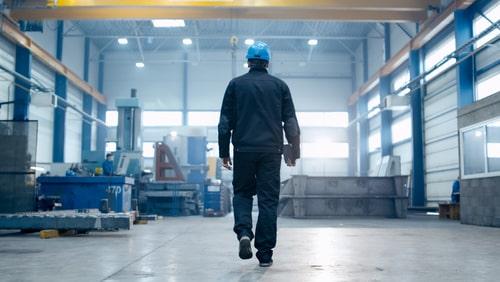 Ironworkers in Illinois perform many thankless tasks as part of their everyday job responsibilities. Some of these tasks, like reading blueprints, are fairly harmless. Others, like loading and stacking iron and steel, pose moderate dangers. But there are certain responsibilities ironworkers have that can be extremely dangerous. Putting together the steel skeleton of skyscrapers, reinforcing bridges and highways with rebar, and using heavy metalworking equipment can result in serious and even fatal injuries.
To add to these difficulties, ironworkers are often exposed to hazardous weather conditions during Chicago's infamous winters. Job sites may contain toxic chemicals or dangerous physical obstacles. Equipment is hot, heavy, and very powerful. In fact, the US Bureau of Labor Statistics estimates ironwork to be one of the most deadly jobs in the country. If you have experienced an ironworker accident, it is important to understand your options under Illinois law and speak with a personal injury as soon as possible.
Common Ironworker Injuries
Due to the nature of the job, ironworkers face many common injuries. These are just a few examples of the more serious situations ironworkers may face:
Lack of proper fall prevention equipment

Falling tools and construction materials

Electrical injuries

Collapse of unsecured steel joists

Crushing injuries

Exposure to toxic chemicals

Scaffolding collapse

Heat exposure illness
Other injuries, such as lower back pain, bursitis, and carpal tunnel syndrome, are not life-threatening but can still have a major impact on a worker's quality of life.
What if I Have Been Injured in an Ironworker Accident?
Illinois employers have a legal obligation to provide a safe work environment for their workers. They must ensure the work site is free of unreasonably hazardous conditions, employees have appropriate job and safety training, and workers are provided with the necessary safety equipment.
Workers' compensation covers many job site personal injuries, but workers' compensation is not always sufficient to cover the costs of long-term medical care. Sometimes injured ironworkers have reason to file a claim against a third party for substantial monetary compensation. Contractors, property owners, manufacturers, and others may be held liable for injuries to workers.
Speak with a Cook County Personal Injury Attorney
Injuries resulting from work in the iron and steel industry can be serious and even life-threatening. At Winters Salzetta O'Brien & Richardson, LLC, we have an established history of advocating passionately on behalf of our clients to get them the compensation to which they are entitled. To find out whether you may have a personal injury case, schedule a meeting with one of our experienced Chicago, IL ironworker injury attorneys. Call our office today at 312-236-6324.
Sources:
https://www.bls.gov/news.release/pdf/cfoi.pdf
https://www.ilga.gov/legislation/ilcs/ilcs4.asp?DocName=073500050HArt%2E+XIII+Pt%2E+2&ActID=2017&ChapterID=56&SeqStart=102300000&SeqEnd=105700000