What is Gynecology Malpractice?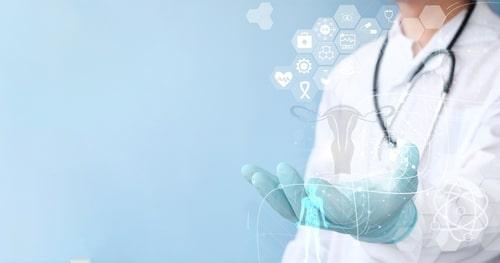 Women's health needs differ from men's, and they often seek the specialized care that gynecologists can provide. Gynecologists receive specialized training, education, and medical experience above and beyond that of general practice doctors. Women trust them to provide safe and accurate care at all stages of their lives. Unfortunately, these specialized doctors are at risk of committing errors just like regular doctors.
Patients who suspect they are the victim of a gynecological error typically lack the medical knowledge to know whether a preventable error was made. They may also lack the legal information to know if they have a medical malpractice claim for compensation. For these reasons, it is best to take your suspicions to an experienced Chicago, IL gynecology malpractice attorney to let them advise you of your legal options.
What is Gynecology Malpractice?
Gynecology is a specialized category of medicine that focuses on females of all ages and the function of the reproductive system. It is sometimes grouped with obstetrics but can be its own branch of medicine.
When a physician or other healthcare provider does not follow the standard of care that other similar providers would have in similar situations, the injured party can file a lawsuit against them for their negligence. If the doctor fails to properly treat, diagnose, or follow up with patients who seek their advice, those behaviors can be grounds for a medical malpractice claim.
Examples of gynecology malpractice include:
Failed tubal ligation

Improper cesarean section or hysterectomy

Unnecessary surgery

Bowel perforation during surgery or another procedure

Failure to diagnose female cancers

Negligence treating fibroid tumors or endometriosis

Adverse side effects or reactions to medications or hormonal treatments

Medication errors

Infection, injury, bleeding, or sterilization because of a surgical error
When Should You Contact a Gynecology Malpractice Attorney?
Anytime you suspect that you or a family member experienced an injury related to gynecological care, you should schedule a case evaluation with an experienced attorney to determine if you have a legal claim. The sooner you can contact an attorney, the more effective your lawsuit could be for two reasons:
Evidence is best collected as soon as possible after the malpractice occurs so it is not lost or compromised

Under Illinois law, patients injured in a medical malpractice lawsuit have two years from the date of their injury or the date they learned of their injury or should have learned of their injury to file a lawsuit
Waiting to contact a Chicago, IL gynecology malpractice attorney can cause you more pain and suffering and unnecessary financial burdens. You could lose your right to file a lawsuit or have insufficient evidence to substantiate your lawsuit.
Call a Chicago, IL Gynecology Malpractice Lawyer Today
Gynecological malpractice can shock women as well as their families. These errors may leave severe illnesses or even cancers undiagnosed and untreated. They can reduce or destroy normal sexual function, decrease fertility, the ability to have children safely, or lead to severe physical harm or death.
If your gynecologist made an error in your care, you might have a negligence claim, and they could owe you money. If you or someone you love suffered a gynecological injury that could have resulted from malpractice, reach out to our team for help. Schedule your no-obligation case evaluation with an Illinois gynecology malpractice attorney by contacting Winters Salzetta O'Brien & Richardson, LLC online or by phone at 312-236-6324 today.