What is Most Important to Know About Medical Malpractice and Birth Injuries?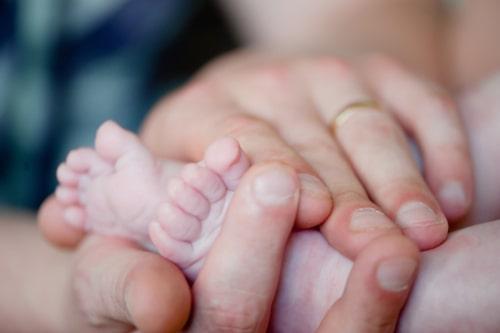 Birth injuries are a devastating reality for so many families in the United States. Unfortunately, there are many misconceptions regarding birth injuries, such as them being an uncommon occurrence in modern medicine in 2023. However, birth injuries are a lot more common than one may expect and thus constitute an excruciating but vital area to discuss in the context of medical malpractice. While some of these injuries may be unavoidable, many others are caused by the medical negligence of physicians and other healthcare professionals. If a birth injury has impacted your child, do not hesitate to contact a medical malpractice attorney to receive the compensation that may be owed to your family.
What Are Birth Injuries?
Birth injuries are physical injuries that a newborn infant can suffer due to complications that arise during labor and delivery. Some of the most common birth injuries include:
Brain injuries

Oxygen deprivation

Cerebral palsy

Brachial palsy

Shoulder dystocia

Fractures
While some of these injuries can be mild and self-resolving, others can have long-lasting effects on the child, requiring ongoing medical care and support. In some cases, birth injuries can even be fatal.
What is Medical Malpractice?
This occurs when a healthcare professional, such as a doctor or nurse, fails to provide proper medical care, causing harm or injury. In the context of birth injuries, medical malpractice can occur during prenatal care, labor, and delivery, or postpartum care. Common examples of medical malpractice that can lead to birth injuries include:
Failing to monitor fetal vital signs during labor and delivery properly

Failing to order a timely C-section when it is medically necessary

Using excessive force during the delivery process

Failing to diagnose and treat maternal infections that can be passed to the baby

Administering incorrect dosages of medication

Failing to monitor and treat jaundice in an infant
How Can a Family Pursue a Medical Malpractice Claim for a Birth Injury?
If you believe that your child has suffered a birth injury due to medical malpractice, it is essential to contact a medical malpractice lawyer as soon as you can. Your attorney can help you build a strong case by gathering evidence, consulting with medical experts, and negotiating with the healthcare provider or insurance company.
To prove a medical malpractice claim, you will need to show the following:
The healthcare provider had a duty of care to you and your child

The healthcare provider breached that duty of care by providing substandard care or making an error

The breach of duty caused your child's injuries

Those injuries resulted in damages, such as medical expenses or lost wages
Contact a Chicago Medical Malpractice Lawyer
Contact the skilled Chicago, Illinois medical malpractice attorneys with Winters Salzetta O'Brien & Richardson, LLC for legal representation in your case. Call 312-236-6324 for a free consultation.
Source:
https://www.stanfordchildrens.org/en/topic/default?id=birth-injuries-90-P02687