What Is Popcorn Lung, and Who Is Responsible for This Type of Injury?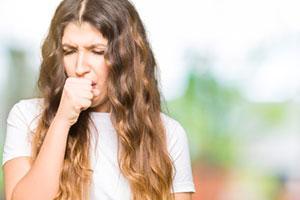 In 2000, a number of workers at a Missouri facility that manufactured microwave popcorn developed a lung condition called bronchitis obliterans. This illness, which has become known as "popcorn lung," was caused by the inhalation of a chemical used in popcorn flavoring. Despite its name, popcorn lung can have a variety of causes. Those who experience this condition may be able to hold a negligent employer or product manufacturer responsible for their injuries.
What Causes Popcorn Lung?
A person may contract popcorn lung after being exposed to a number of different substances, including:
Diacetyl - This chemical was responsible for injuring the workers at the aforementioned popcorn plant, and it is often used for flavoring in food products like candy, potato chips, and dairy products. It is also commonly found in the "e-juice" used in electronic cigarettes and vape pens. While its use has been banned in e-cigarettes in Europe, it is still regularly used in the U.S.

Acetaldehyde - This chemical is often found in marijuana smoke, as well as the smoke from some e-cigarettes.

Metal oxide - These fumes are often released in industrial activities such as welding.

Sulfur dioxide - This chemical is released when fossil fuels such as oil or gasoline are burned.

Other toxic chemicals - Popcorn lung can result from exposure to substances such as formaldehyde, ammonia, chlorine, and hydrochloric acid.
Effects of Popcorn Lung
When a person has bronchitis obliterans, the tiny air passages in their lungs known as bronchioles become irritated or inflamed, leading to scarring that narrows the passages. This makes it difficult for air to pass through the lungs, and it may cause a person to be unable to absorb enough oxygen into their bloodstream.
The scarring caused by popcorn lung is irreversible, and there is no cure for the condition. In some cases, a victim may be able to use drugs such as steroids or immunosuppressants to reduce the possibility of inflammation, but others may require a complete lung transplant.
Contact a Cook County Personal Injury Lawyer
At Winters Salzetta O'Brien & Richardson, LLC, we have represented numerous clients who have contracted popcorn lung, and we are prepared to demonstrate liability by a product manufacturer who used a harmful substance, an employer who did not provide protection from toxic chemicals, or another party who was responsible for your injury. We have a record of success in obtaining multi-million dollar verdicts and settlements for our clients, and we can help you understand your best options for recovering the compensation you deserve. Arrange a free consultation with our Chicago workplace injury attorneys today by calling 312-236-6324.
Sources:
https://www.webmd.com/lung/popcorn-lung
https://www.medicalnewstoday.com/articles/318260.php
https://www.ehstoday.com/news/ehs_imp_35707