What is the Difference Between Screening and Diagnostic Mammograms?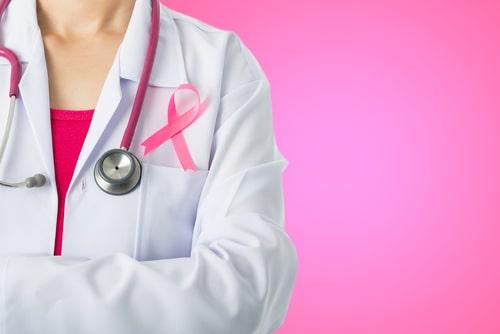 Every year, incredible new diagnostic and treatment options are developed for detecting and managing breast cancer. While it is crucial for doctors to understand each of these options so that cases of failure to diagnose and other medical malpractice are minimized, it is also necessary for patients to be informed about their options.
Mammography is one of the most important resources for finding breast cancer, but not all mammograms are the same. If you are in the early stages of finding out more about breast cancer, read on.
Screening Mammograms
Screening mammograms are given during regular breast exams to detect cancer early, when it is easiest to treat. Screening mammograms use x-rays in safe, low doses so women can have regular mammograms–usually once a year around age 45 or later. Screening mammograms are usually the first strategy for looking at potentially cancerous tissue that can be further investigated and treated if necessary.
Diagnostic Mammograms
If a screening mammogram indicates the presence of abnormal breast tissue or changes between previous screening mammograms, a diagnostic mammogram provides an in-depth view. Diagnostic mammograms are more detailed and take more time, and may by themselves lead to a diagnosis. People who want a diagnostic mammogram for peace of mind can get one even without a physician's recommendation.
Mammography vs. Dedicated Breast Ultrasound
An ultrasound is an imaging technique using sound waves to create a picture of breast tissue, revealing tissue composition, density, and blood flow in any areas of concern. Dedicated breast ultrasounds are performed by specialists and analyzed by radiologists who can distinguish normal tissue from potentially cancerous tissue.
What are Radiologists Looking For?
Some women have lumps in their breast tissue that come and go regularly with their menstrual cycle, while others develop lumps that are completely benign. However, certain criteria indicate the possibility of breast cancer. A lump of unusual shape or orientation may be a warning sign, as can tissue with unusual boundaries or posterior acoustic features. Experience and a cautious approach are crucial for radiologists and oncologists treating potential breast cancer patients so any dangerous tissue is detected early.
Contact a Chicago, IL Breast Cancer Misdiagnosis Attorney
The science around breast cancer is changing rapidly and medical practitioners must be aware of the different diagnostic and treatment tools available for their patients. If your doctor failed to diagnose or treat breast cancer in a timely or appropriate manner, you may be able to pursue compensation. Schedule a free consultation with an experienced Cook County breast cancer treatment failure attorney with Winters Salzetta O'Brien & Richardson, LLC to learn more about your options. Call us today at 312-236-6324.
Source:
https://www.healthimages.com/diagnostic-mammogram-vs-screening-mammogram/