What Role Does Cooling Play in Infant Brain Injuries?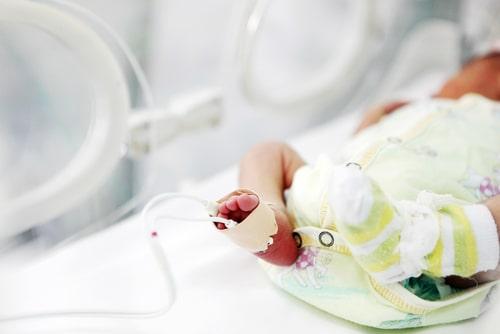 Even though thousands of children are born every day, labor and delivery can be risky, and children can suffer birth injuries due to negligence by doctors, nurses, or other hospital staff. Brain injuries are some of the most serious types of birth injuries, and they can lead to cerebral palsy, cognitive impairments, loss of vision or hearing, and other permanent disabilities. In many cases, brain injuries are caused by a lack of oxygen during labor and delivery, and cooling is one form of treatment that can be effective in preventing further brain damage.
How Is Cooling Used to Treat Birth Injuries?
There are a variety of issues that can occur during birth that may cut off the supply of oxygen to an infant. These include placental abruption, umbilical cord prolapse, uterine rupture, or any other conditions that affect the flow of blood and oxygen throughout the child's body. Asphyxia during birth can cause a condition known as hypoxic ischemic encephalopathy (HIE). In these cases, a lack of oxygen to the brain can cause brain cells to die, and when blood flow resumes, toxins released by dead cells can cause additional brain damage, leading to a chain reaction that can cause extensive brain injuries or death.
To reduce brain damage, a neonatal intensive care unit (NICU) may use therapeutic hypothermia, or total body cooling. This treatment involves placing the child on a blanket which circulates cool water near the child's body, lowering their body temperature to around 92 degrees Fahrenheit. This temperature will be maintained for 72 hours before the child's body is allowed to return to its normal temperature. Cooling therapy can limit the spread of toxins and reduce the chances of additional brain injuries.
When used properly, cooling can significantly reduce the severity of brain injuries and permanent disabilities, and it can also reduce the risks of infant mortality. This therapy should be administered within six hours after birth, and doctors should understand the signs of neonatal depression that may indicate that cooling is necessary. Analysis of an infant's cord blood gases may show a high level of acidity, and abnormal breathing or heart rate may indicate that a child has experienced restricted oxygen flow to the brain.
Contact Our Cook County Birth Injury Lawyers
If your child has experienced brain injuries due to complications during birth, the attorneys of Winters Salzetta O'Brien & Richardson, LLC can help you determine whether medical negligence was to blame. We can review your case to see if your child suffered harm because cooling or other forms of treatment were not administered within the right amount of time. We will work to make sure your family receives financial compensation that will allow you to meet your child's ongoing needs. Contact our Chicago medical malpractice attorneys today at 312-236-6324 to arrange a free consultation with a member of our team.
Sources:
https://www.nih.gov/news-events/nih-research-matters/cooling-therapy-birth-disorder-boosts-later-survival