What You Should Know About Medical Misdiagnosis in Illinois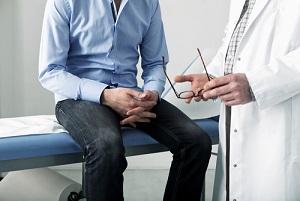 Medical misdiagnosis is a serious issue that can have severe consequences for patients in Illinois. Inaccurate or delayed diagnosis can lead to delayed or inappropriate treatment, increased medical costs, and even permanent harm or death. Today, we will explore the topic of medical misdiagnosis, including what it is, its consequences, how you can spot signs of misdiagnosis, and what steps you can take to seek legal action.
What Is Medical Misdiagnosis?
When a doctor diagnoses a condition wrong carelessly or improperly handles a condition or illness, that is considered medical misdiagnosis. This can happen due to various factors. Some factors include a lack of information, failure to consider all possible diagnoses, or not following established protocols. Conditions that are commonly misdiagnosed include cancer, heart attack, and stroke. Every year, a staggering 7 million misdiagnoses are made in the United States' emergency rooms. This number does not include incorrect diagnoses made in doctors' offices and other clinical settings.
Consequences of Medical Misdiagnosis
Physical harm, emotional and financial stress, and even death are some of the consequences from a misdiagnosis. When a healthcare provider incorrectly diagnoses a patient's condition, the patient may receive treatment that is not appropriate for their actual condition. Without proper, timely care, patients may suffer from extended and improper treatment that leads to higher medical costs—or even worse –permanent injury or death.
How to Recognize Signs of Medical Misdiagnosis
If you suspect that you have been misdiagnosed, some symptoms to watch out for include:
Persistent or worsening symptoms despite treatment
A diagnosis that seems unlikely or unsupported by test results
A healthcare provider who seems dismissive or unwilling to consider alternative diagnoses
A healthcare provider who does not take the time to fully explain the diagnosis or treatment plan
What to Do If You Think You Have Been Misdiagnosed
If you suspect you have been misdiagnosed, there are steps you can take to ensure that you receive the proper care and treatment and seek legal action.
These include:
Seeking a second opinion from another healthcare provider
Researching your condition and treatment options
Asking your healthcare provider questions and requesting copies of your medical records
Contact an Illinois Medical Malpractice Lawyer Today
It is important to understand the consequences of medical misdiagnosis and how to recognize the signs of misdiagnosis. Consulting with a Chicago misdiagnosis attorney can help you understand your legal options and the possibility of filing a lawsuit. Call 312-236-6324 for a free consultation.
Source:
https://www.cnn.com/2022/12/15/health/hospital-misdiagnoses-study/index.html